How Excellence by Vêndom used Meetmaps for job talent fair for luxury companies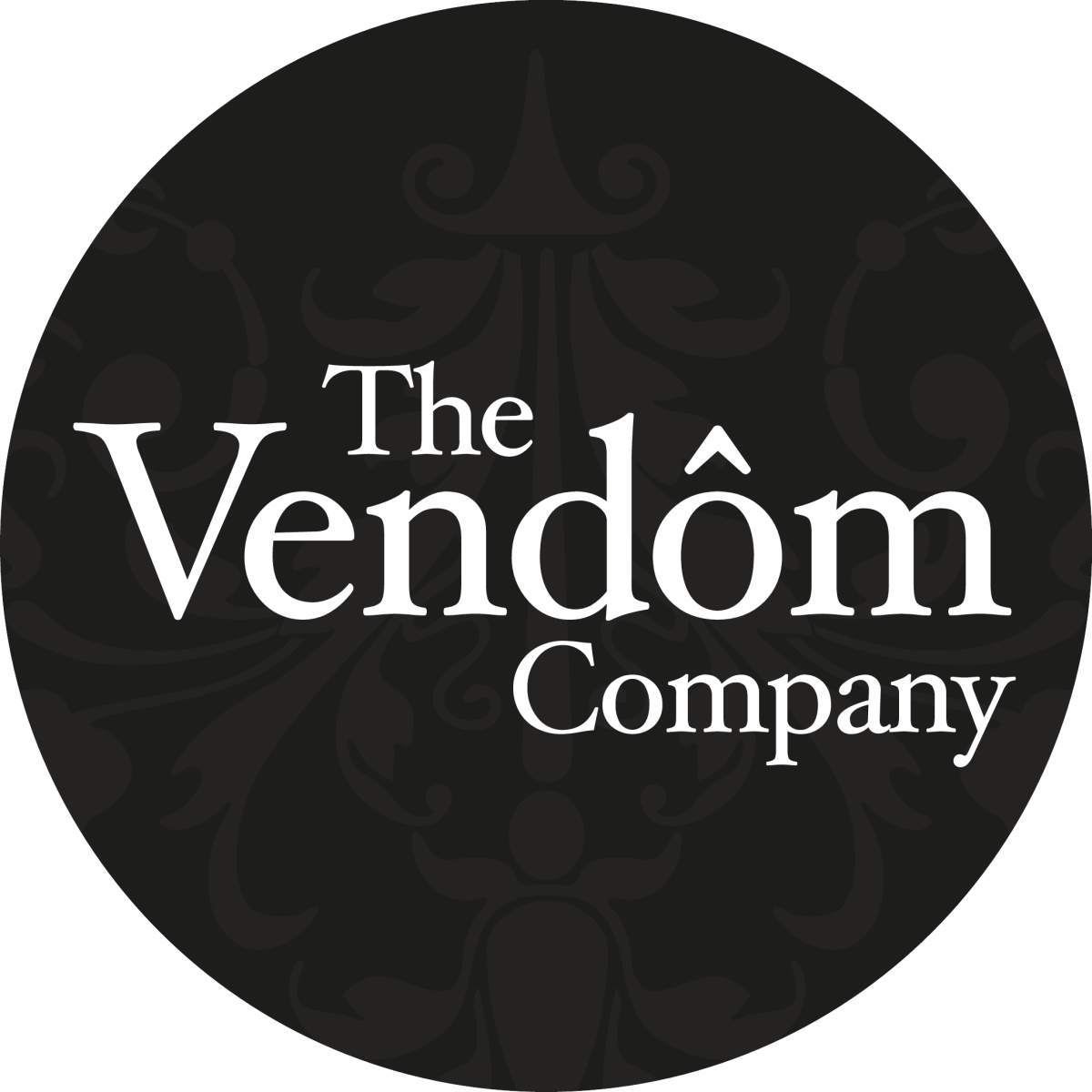 How was Excellence by Vêndom?
Excellence by the Vendôm Company is a thriving environment for recruitment in the luxury industry established in 2015, which aims to cultivate human resources for the luxury sector.
Under this premise and with the aim of identifying and mentoring exceptional talents, fostering their growth with top luxury recruiters, Vendôm placed its trust in the Meetmaps platform for its second edition of 'Excellence by Vendôm' an international luxury recruitment fair in hybrid format (online and face-to-face), allowing exchanges and meetings between candidates and luxury recruiters.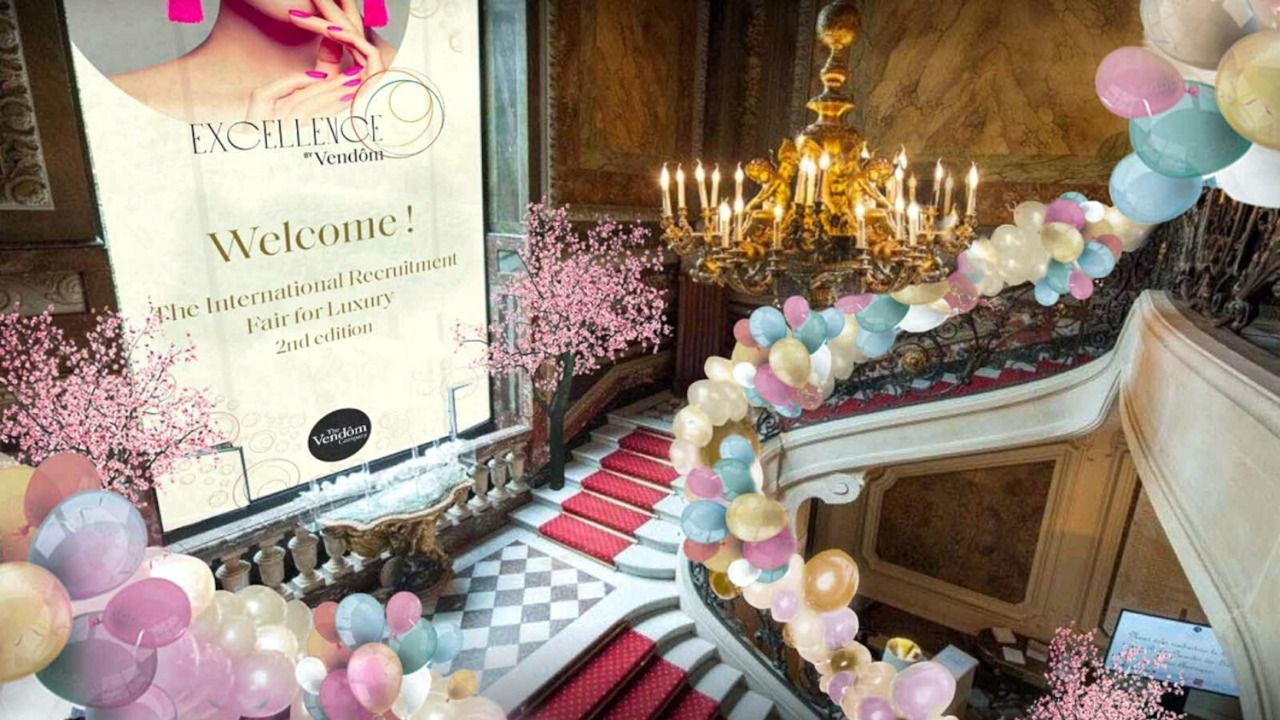 At the end of the luxury Excellence talent fair, we were able to collect data and metrics from the interview activity, analytics from our Event Management Software products used to help measure the reach.
Thanks a lot Meetmaps
We are happy to have been able to partner with Meetmaps for the 2nd edition of EXCELLENCE by Vendôm and have their support in bringing our vision to life!
With their assistance, we were able to host over 4.000 participants and 80 brands who came together to share and transmit the true meaning of luxury.
How was the event app used?
Meetmaps Event App was very useful to encourage interaction between attendees, as well as to establish constant communications with users and provide information about the meeting.
The app was customised with the branding of the event, in addition to the provision of different modules with which to have direct access to the information of the job fair:
Home App
Direct access to the content of the agenda, speakers, list of attendees and request interviews.
Exhibitors
Presentation of the speakers and exhibitors who debated at the event.
Agenda
Details of the event sessions and the various events scheduled for the talent fair day.
Attendees
Presentation and exhibition of those attending the event.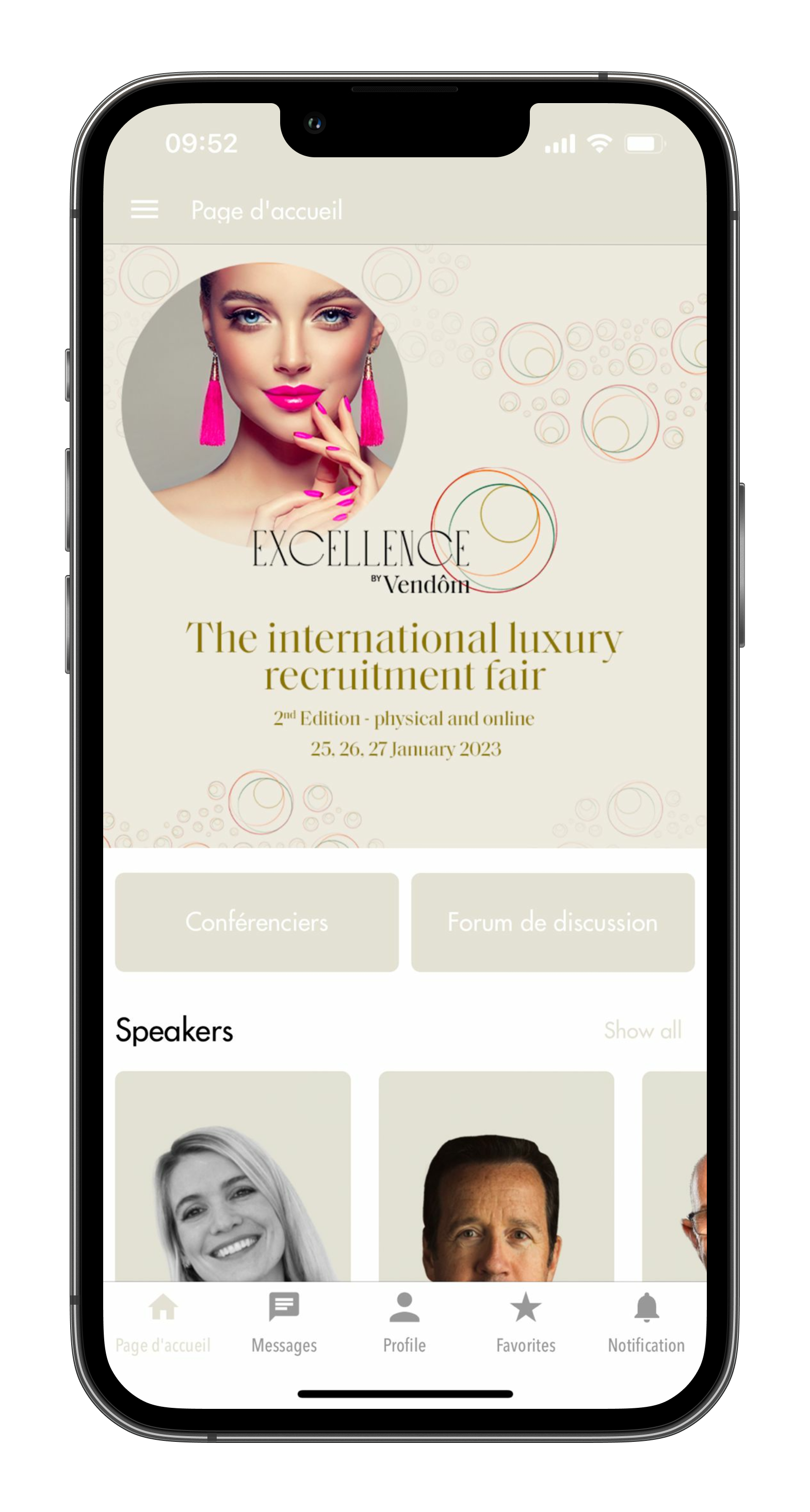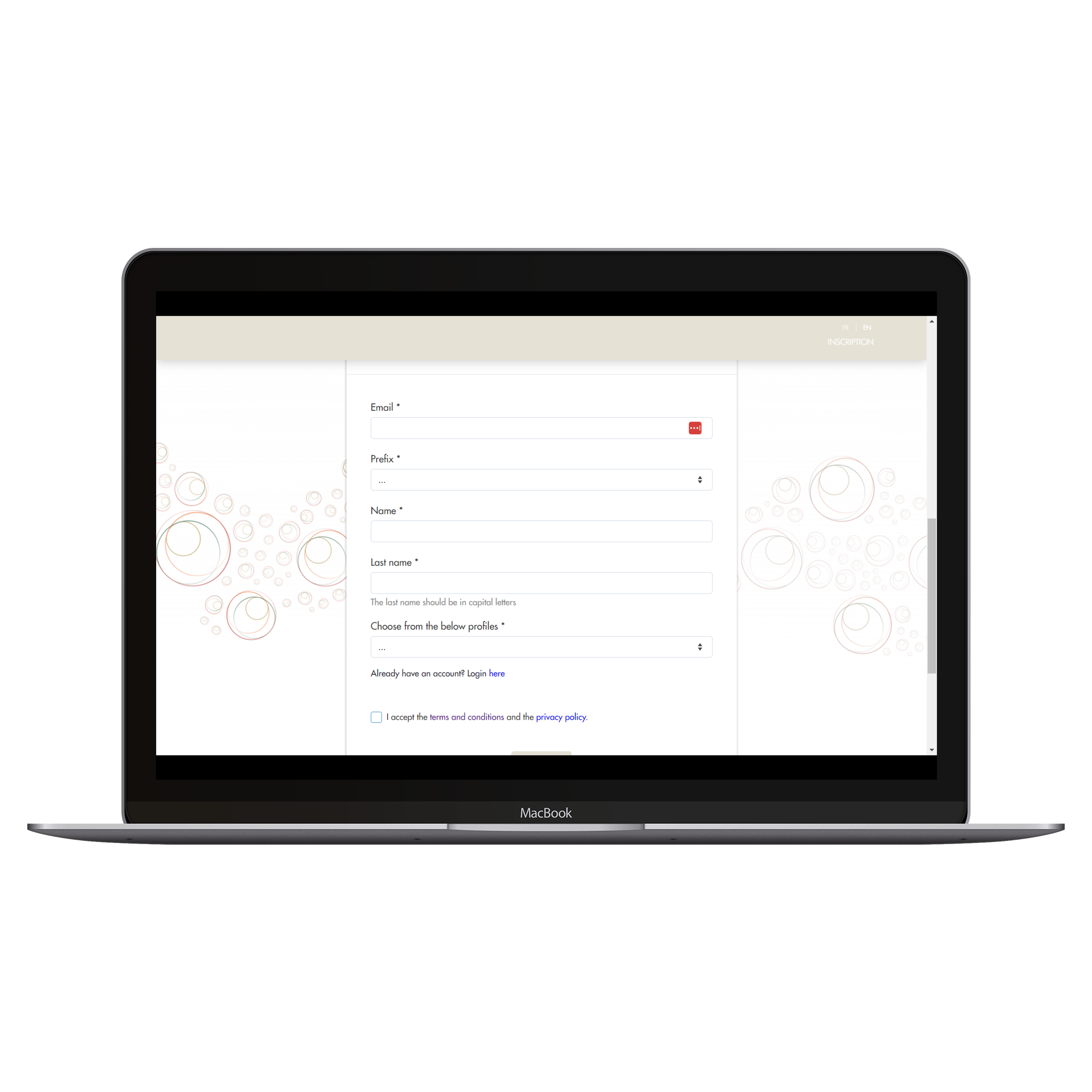 How did The Vêndom Company manage the international presence at the event?
At Excellence by The Vêndom Company we devised a complete virtual venue solution tailored to your specific needs:
Unique and advanced event registration software
Thanks to the use of our EMS they were able to generate the registration forms for the event.
Real-time measurement of register metrics
Through the administrator's controls, organisers were able to observe live, real-time metrics on access to the event.
Live streaming
They connected users applying for the positions of luxury companies to the various streaming events they held during the event.
Multi language
They offered the possibility to make the event website available in several languages, in order to globalise the event.