Save attendee data with Lead Scanner
The best option to save the contacts of users who are at the event so that they are available when you need them.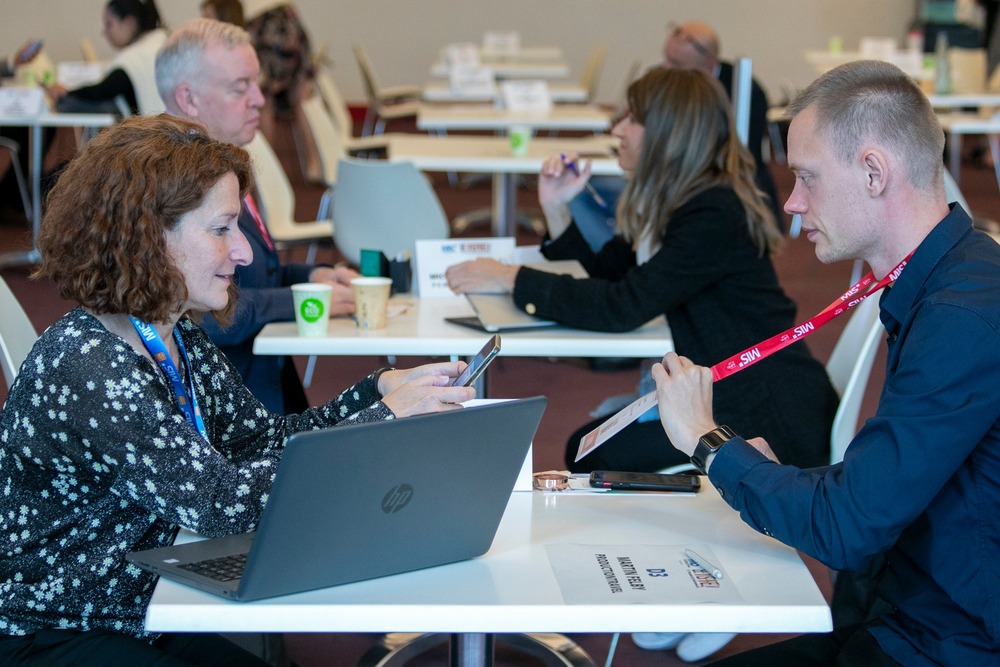 More than 200 companies and organisations already trust us: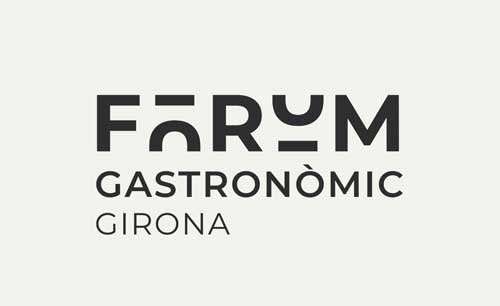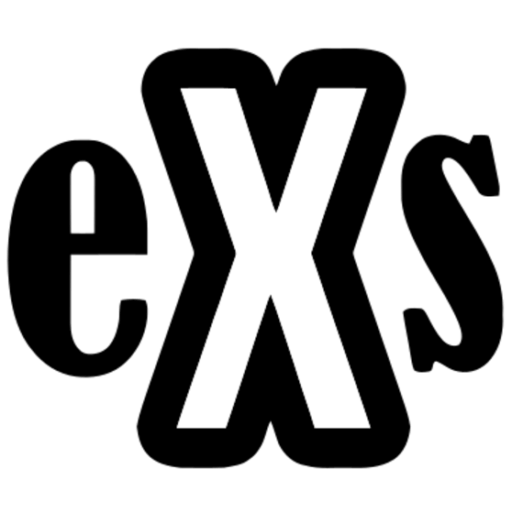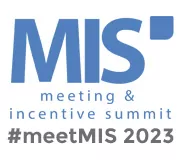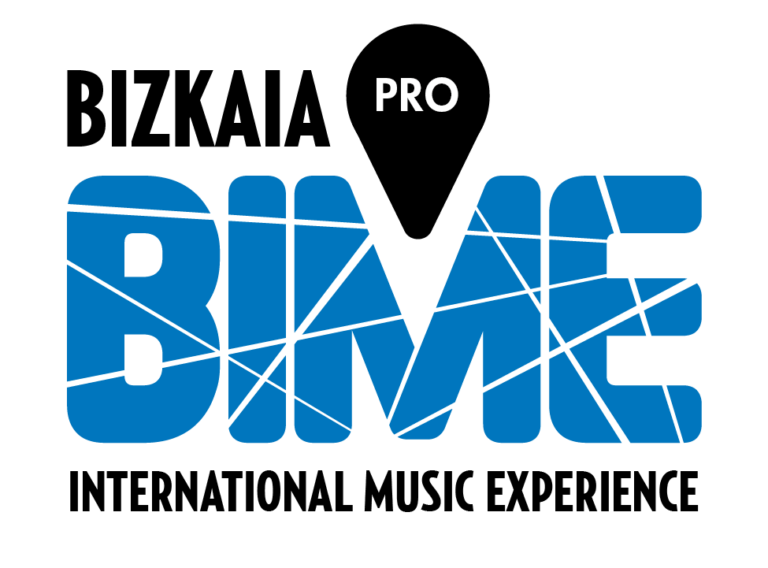 Keep the contacts you make at the event!
Web Lead Scanner
Enables the exhibitor to visualise the metrics and analytics of interactive clicks with their stand.
App Lead Scanner
Allows you to keep the contact details of the people at the event by scanning their QR.
Networking             
Encourage business generation and networking at your event thanks to the Lead Scanner Web and Lead Scanner App module.
How to keep event contacts with Meetmaps App?
Open the Lead Scanner section of the app.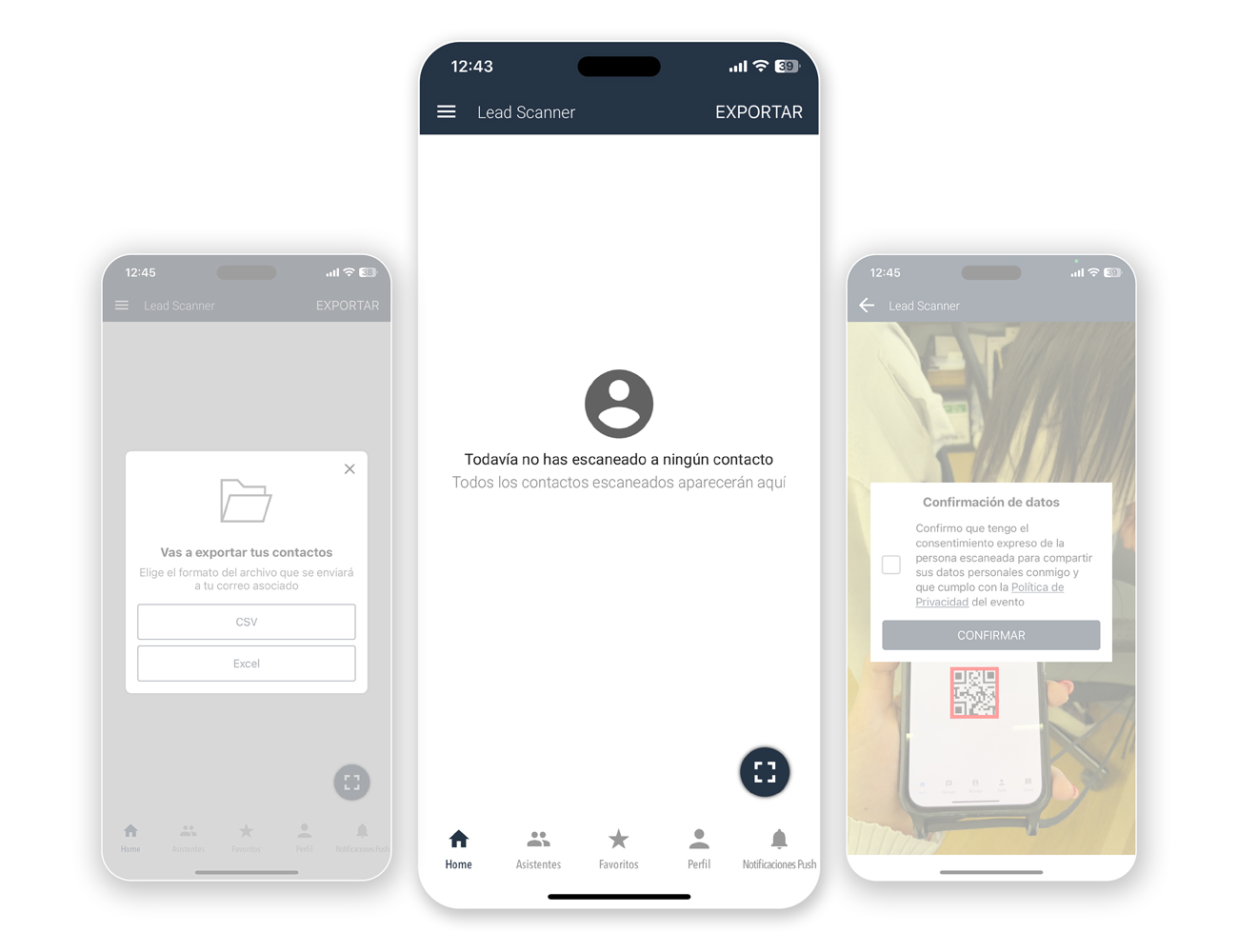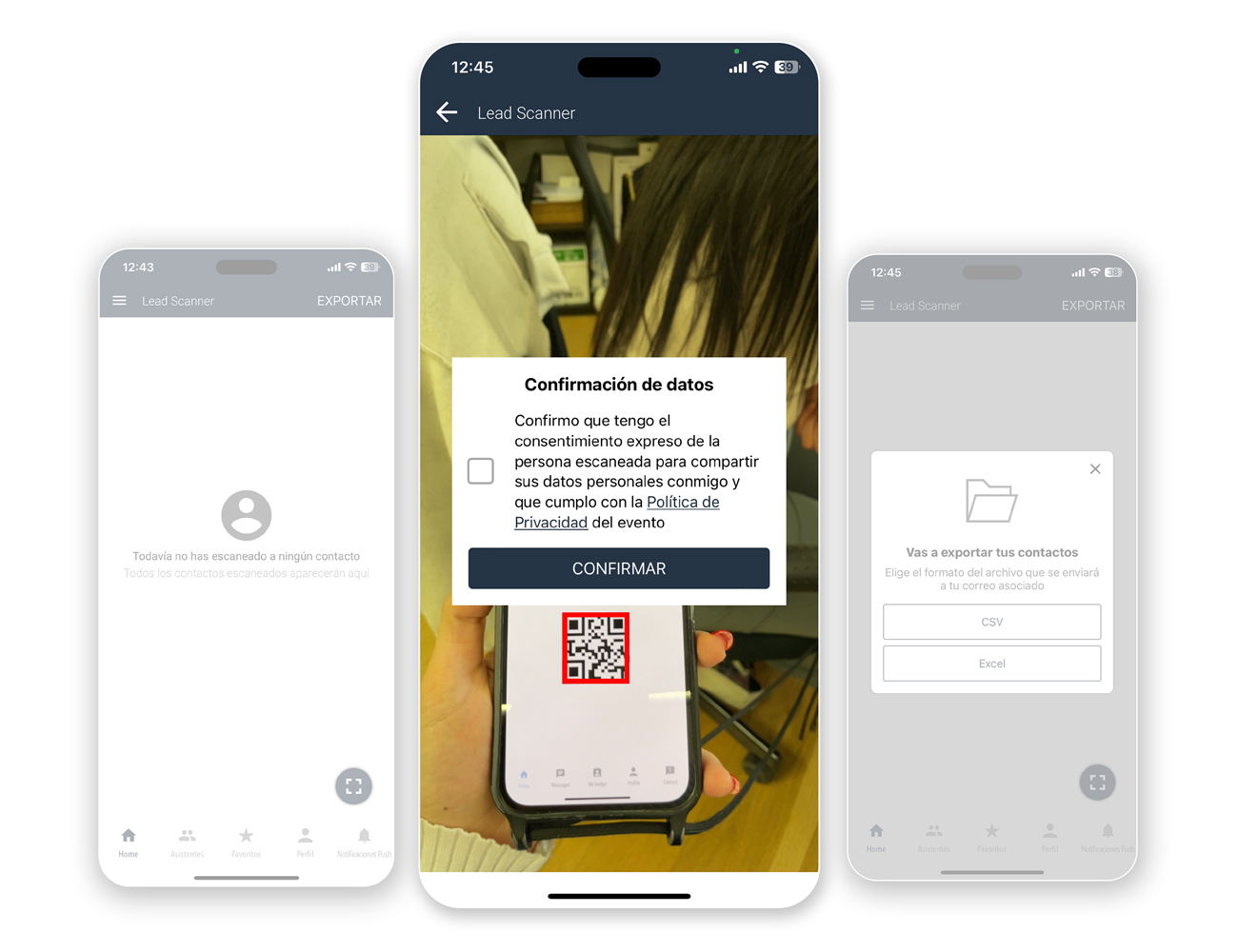 Scan the QR code from Lead Scanner

Export the contacts to keep them
Save the data you have scanned from the attendee in order to have it in an Excel and/or csv document and have access to it whenever you want.
Keep your data in an agile, simple and error-free way.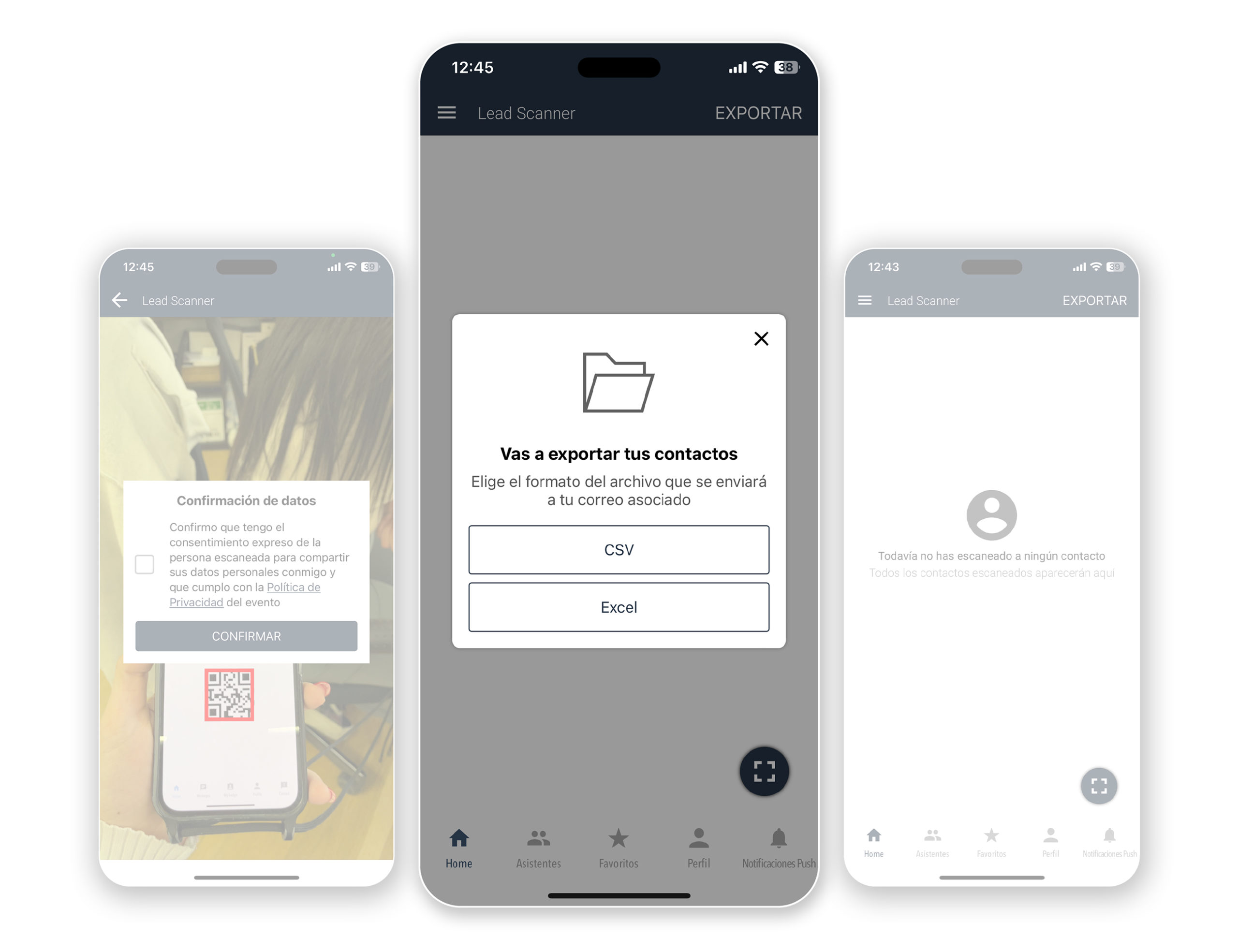 How does the Web Lead Scanner work?
Find out how attendees interact with the exhibitor stand thanks to the metrics obtained with the Exhibitors module.
Open the Exhibitor portal on the website
Activate the Exhibitors module on the website to be able to measure the interaction that the attendees of the event have had with the stand, as well as to show the exhibitors that will be present at the event.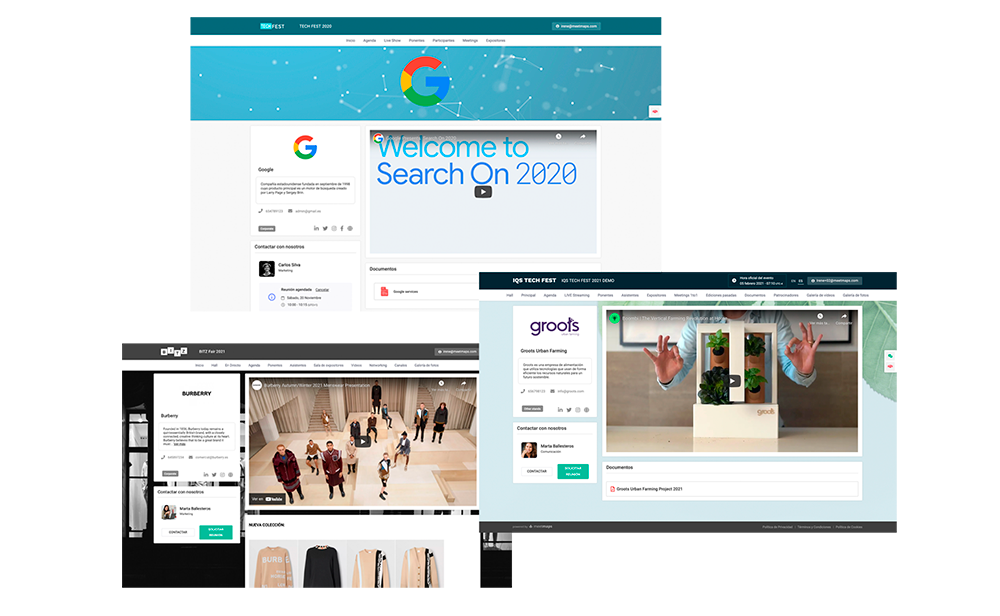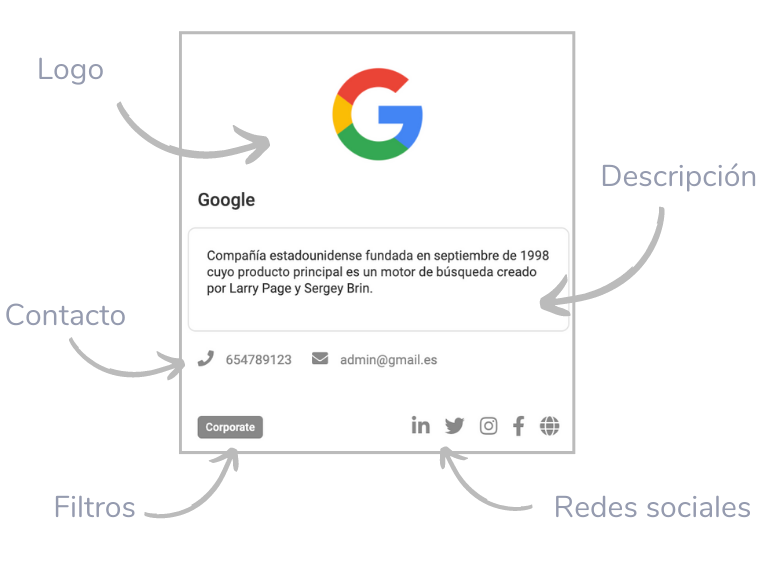 Attendee interactions that we can store with Lead Scanner Web
Accept data sharing with the stand
Check the box "I agree to the stand using my data for professional communications and/or promotions" to be able to share the information with the exhibitor, remember to take into account the Privacy Policy that can be customised in the exhibitor profile.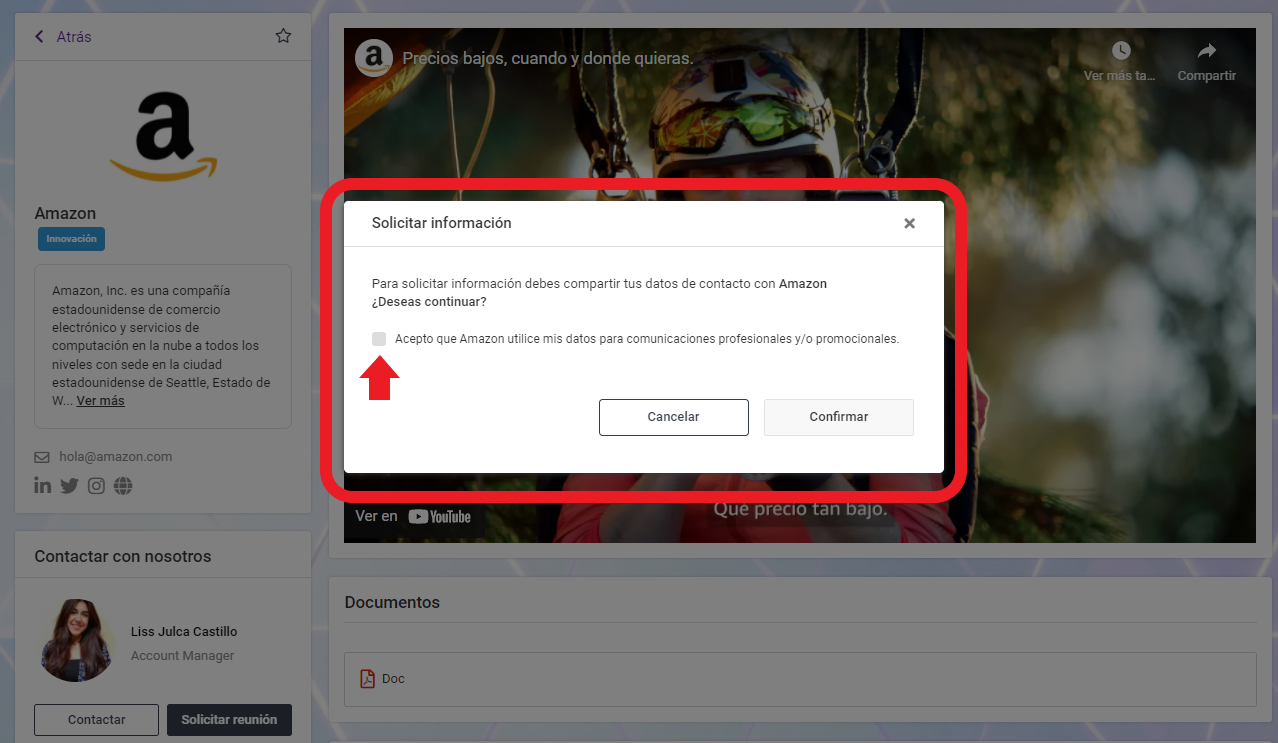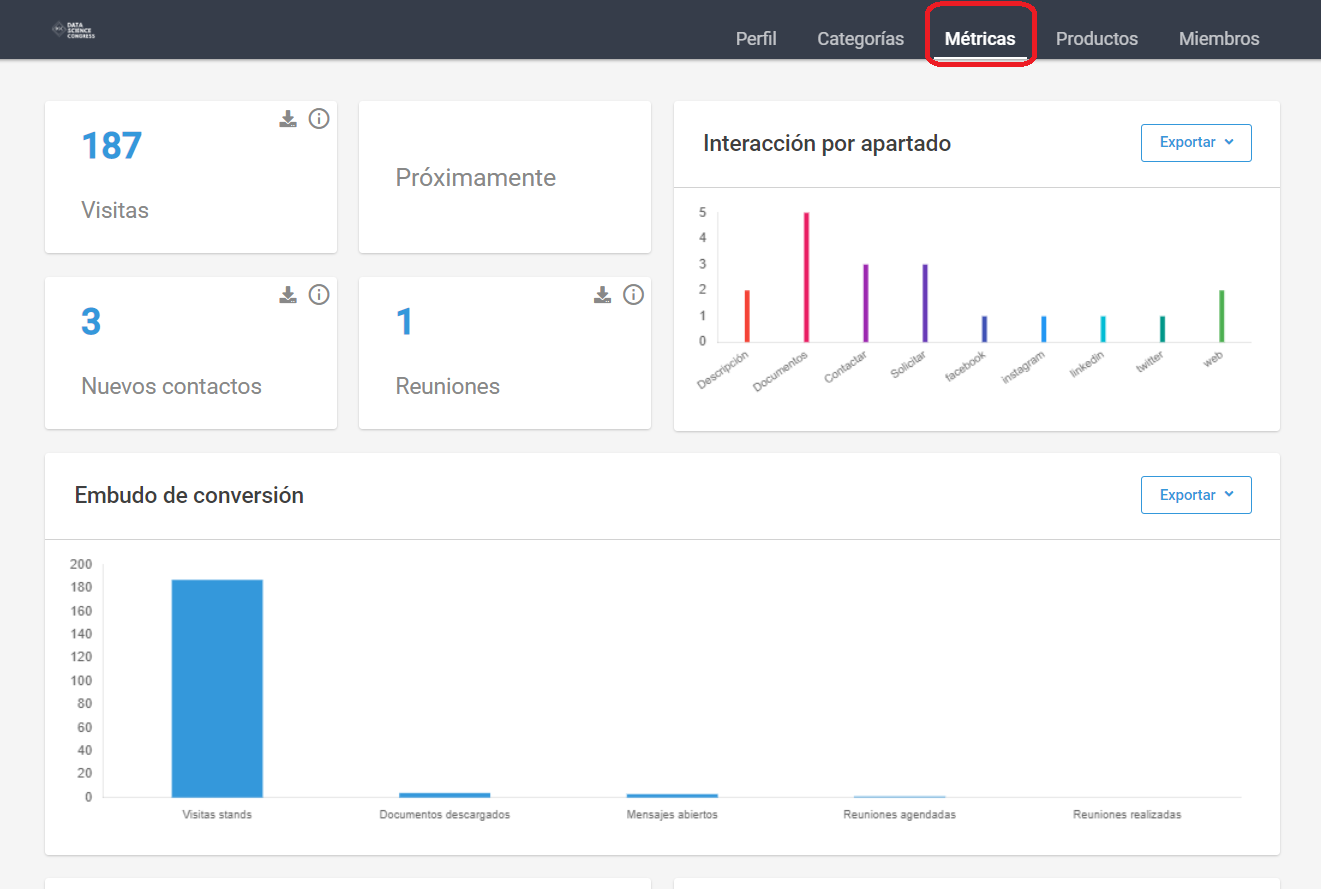 Visualise the metrics obtained in the exhibitor