The platform that adapts to your webinar
Create a seminar in a few minutes, communicate training content in streaming, customize the design to your liking and get engagement of your participants with the interactive features of the platform.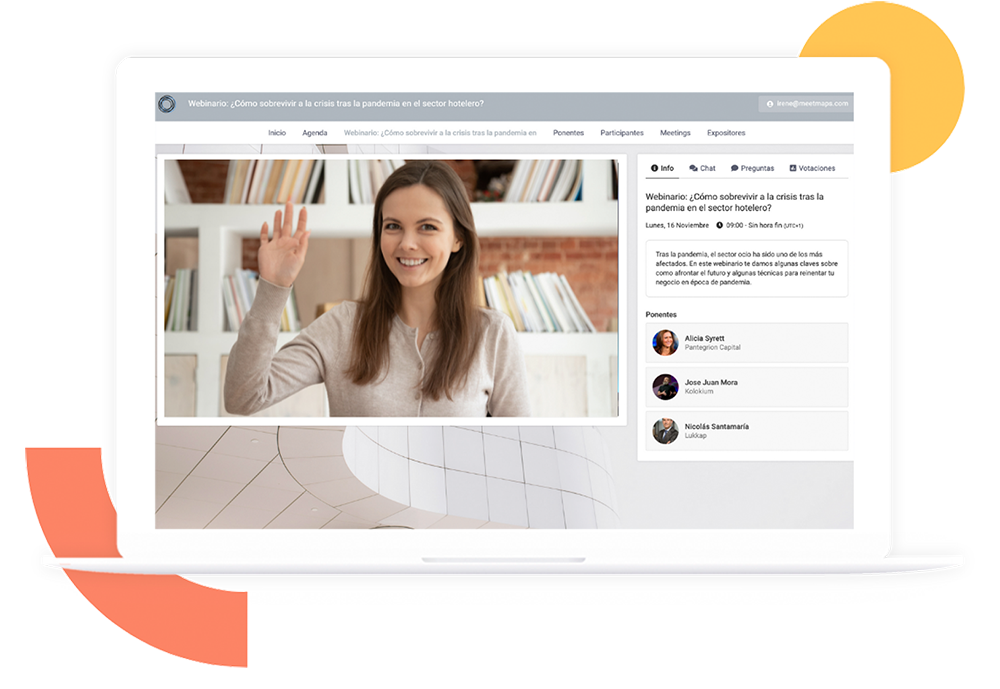 Meetmaps solution, ideal for your webinar
With the Meetmaps platform you will be able to transmit different, original and impactful content to your community, and establish a very direct relationship with the user to solve doubts or problems.
Easy and fast configuration
From the control panel you will be able to configure the webinar to your needs.
Unlimited number of attendees
It allows unlimited registration of people interested in the webinar.
Integrated streaming
Streaming is integrated into the platform for live viewing.
With interactive modules
Users will be able to stay connected before, during and after the webinar.
"It is a very complete platform, since with a little imagination you can use all the options that are new, original and useful for the participants."
A customized environment for your attendees
Customize the webinar with the brand design, corporate color and background to make the event much more beautiful and visually appealing to attendees.
Use customization options for brand impact
Choose an image for the webinar background, which will be applied to all web event pages. The background will bring more personalization and branding.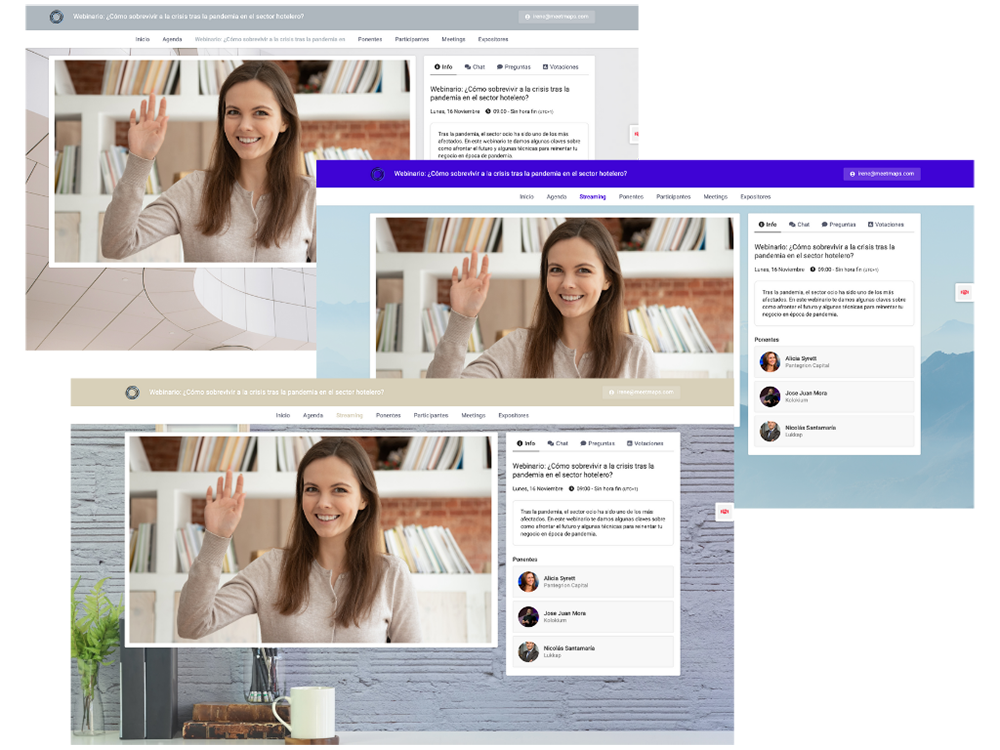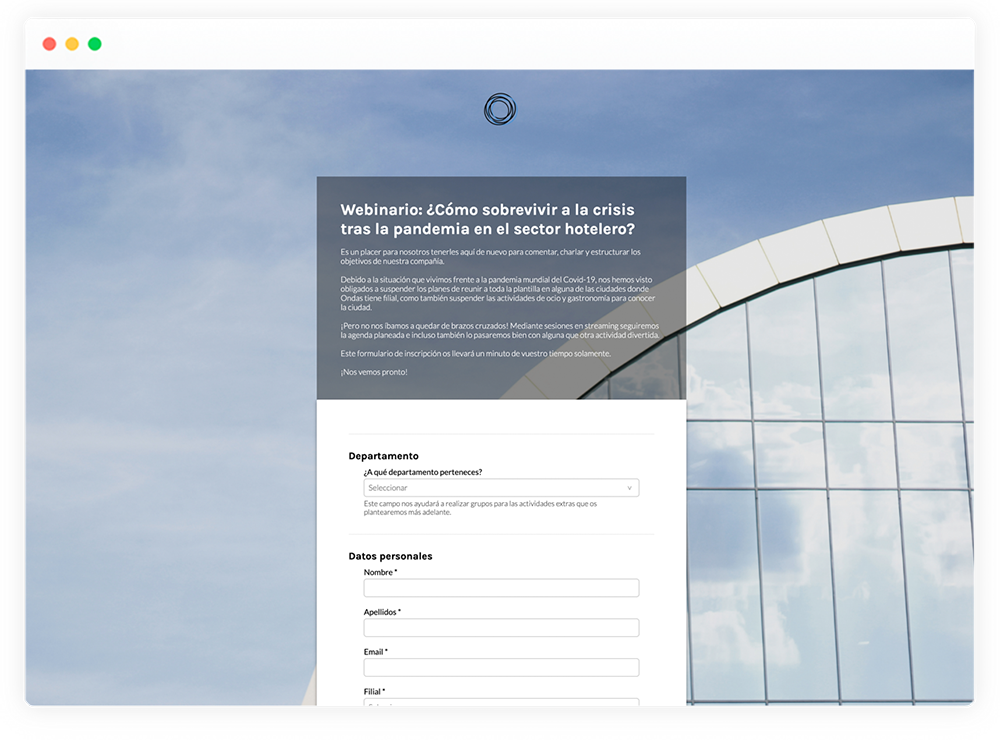 Your webinar starts from registration
With the registration form you can have a control of the people who will attend the webinar, with required fields and/or questions with several answer options.
In this way the organization is informed of the type of user that will attend the webinar and can better prepare the contents and presentations to be made.
Learn more about online registration
Keep registrants informed with email marketing campaigns
Send email campaigns from the same platform to manage your webinar and inform your attendees of any aspect of the event.
Send content to attendees via email quickly, easily and on a large scale: save the date, invitations, promotions, information, notices, notifications, among others.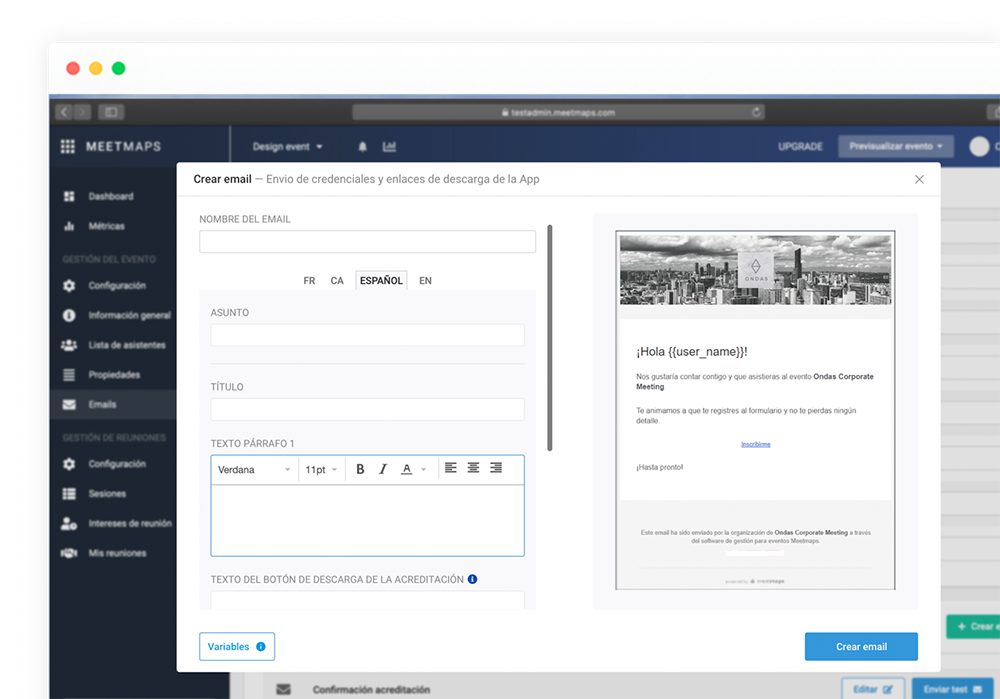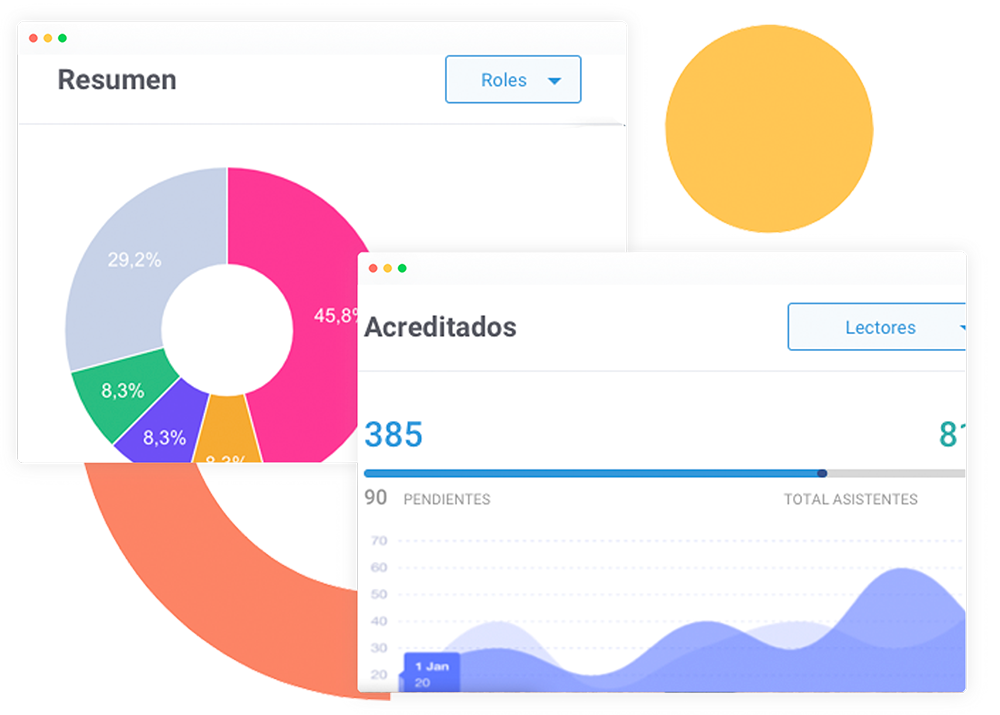 Collect metrics after the webinar is over
The organization will be able to measure the visibility, reach and impact of the webinar. A decisive action in the strategic planning of the event to see if the objectives are met.