Send email campaigns from an all-in-one platform
Create email campaigns with onle click for inform your attendees about any subject of the event.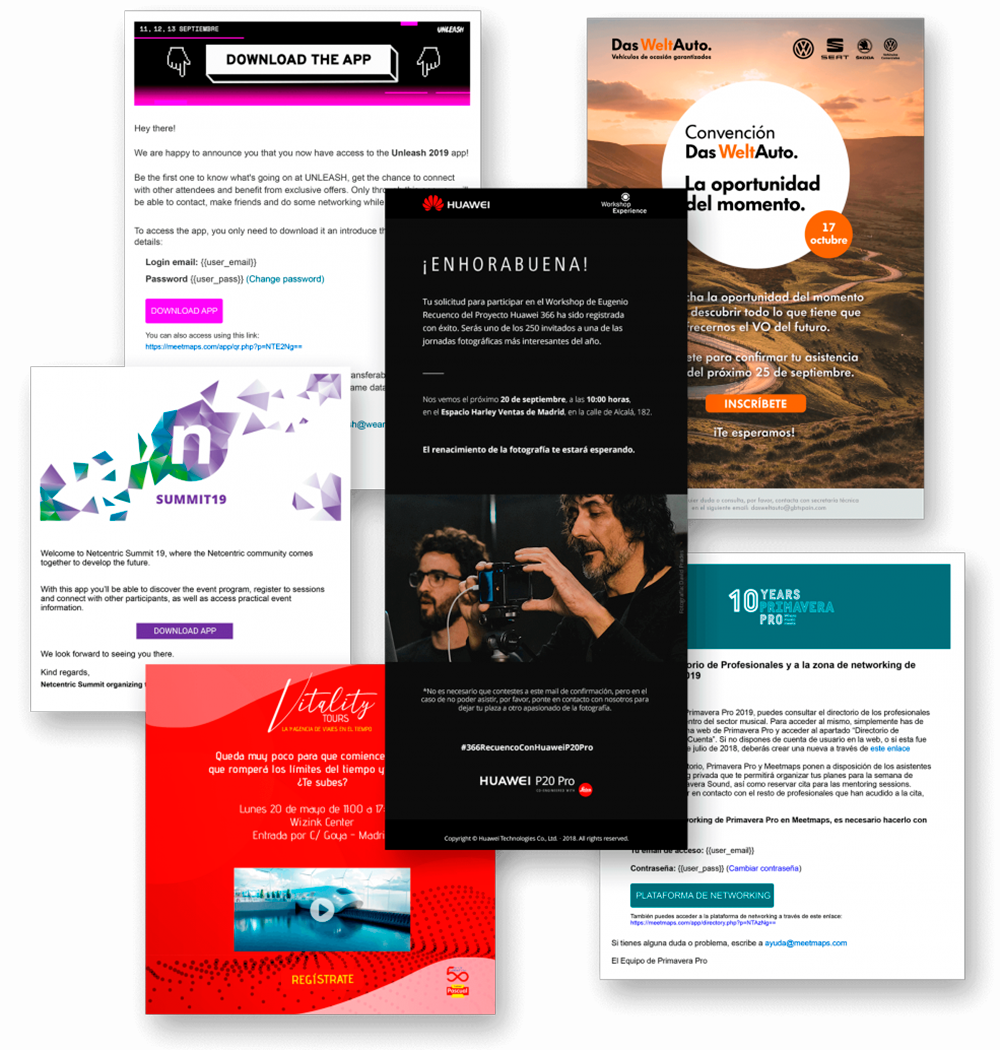 More than 200 companies and organizations already trust us: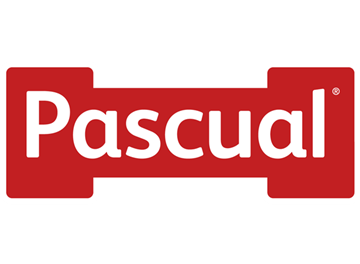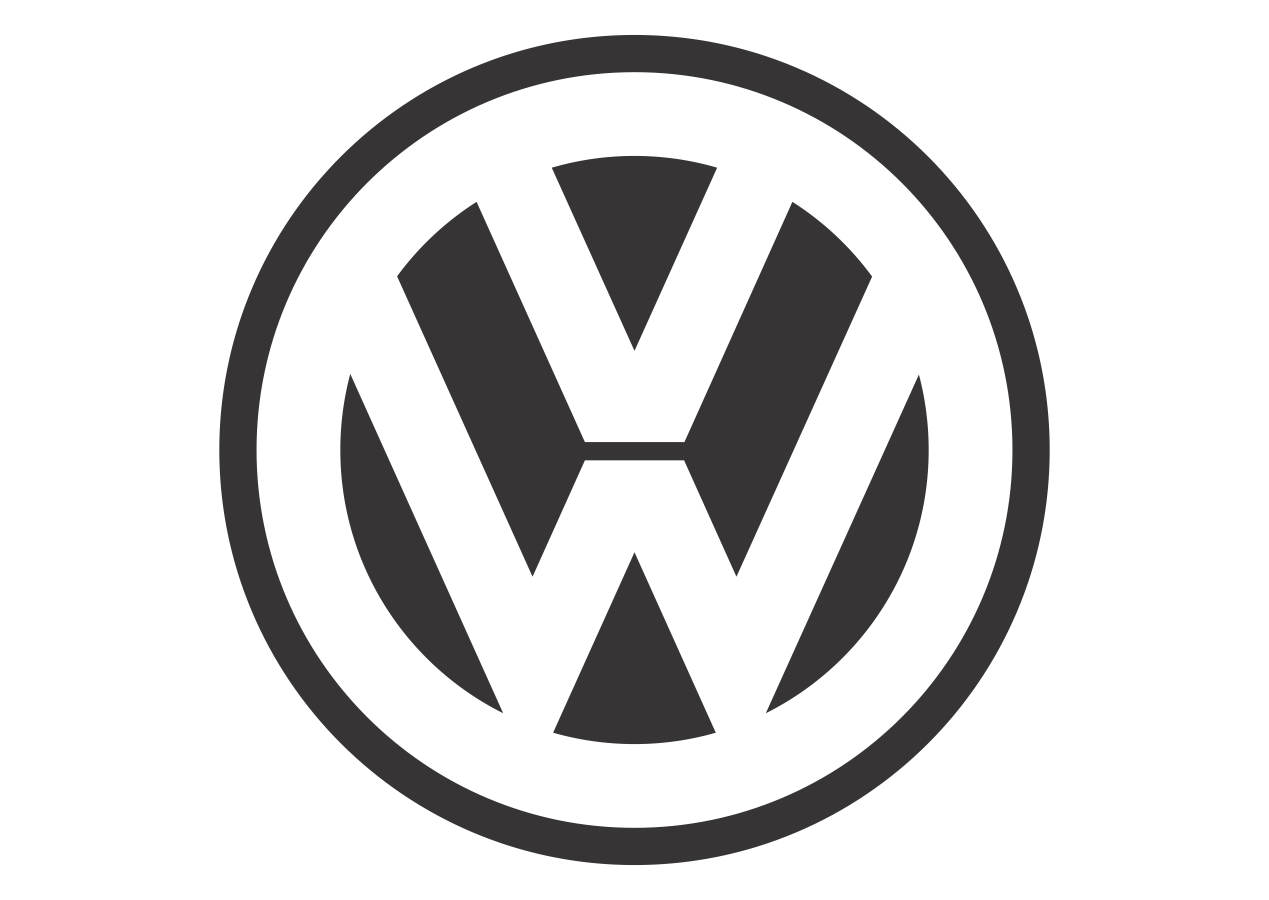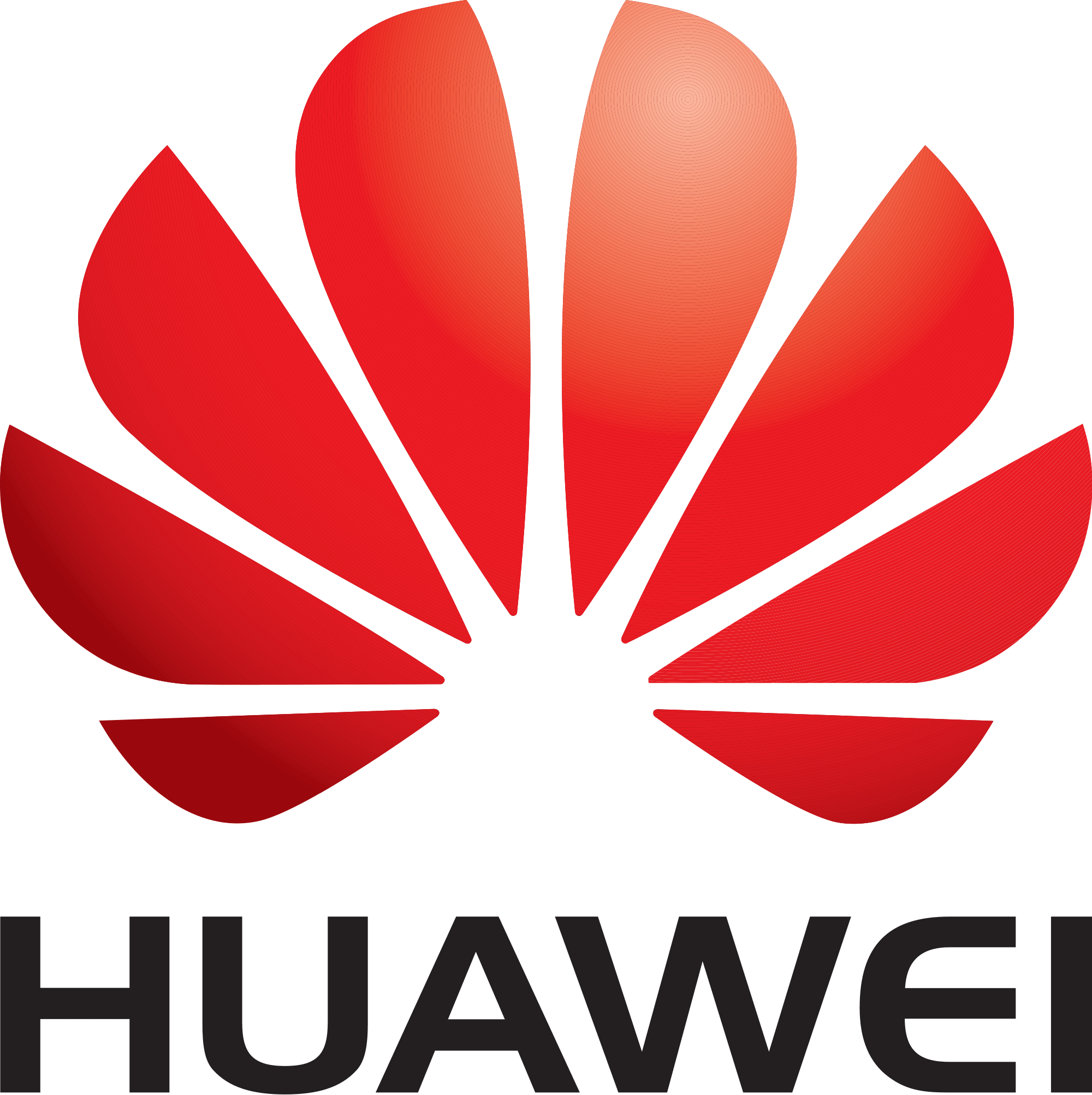 Email marketing campaigns
Meetmaps gives the possibility to send content to your attendees by email in a fast way, easy and massively from the platform dashboard.
For example: Save the date, invitations, promotions, information, reminders, notifications, among other things.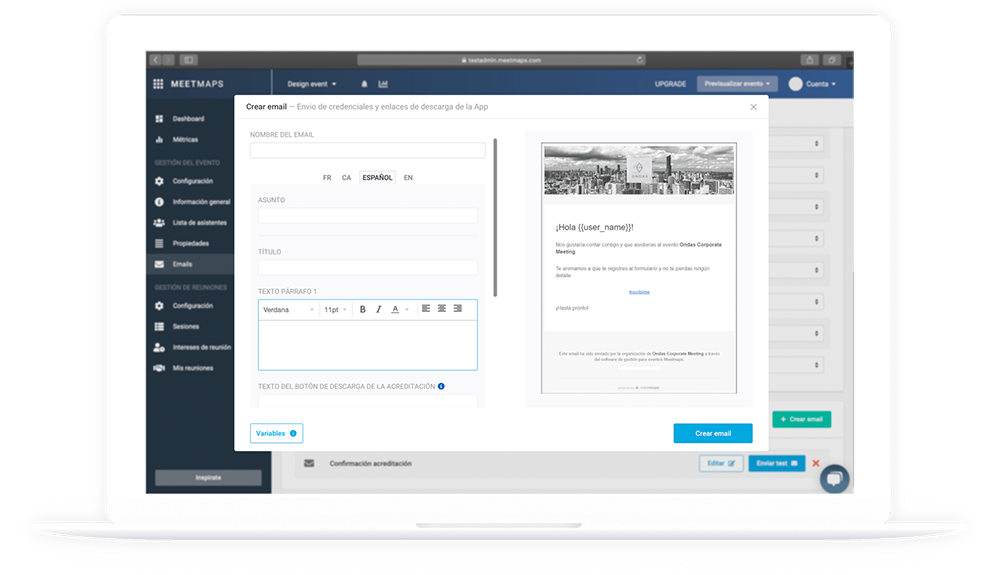 Email templates available
Upload your own design with HTML
With Mailchimp' technology
Use our default templates
Choose a template for start to create your email. Features can be personalized with your branding, adding text, images, company signature or what you consider more appropiate for your campaign. Multi-language option is also available.
BASIC EMAIL
Text template for communicate to attendees any information about event.
BADGE EMAIL
Template includes attendee accreditation and the option for dowload or print it.
QR EMAIL
Template includes a QR code in the text body of the email for allow attendees having access to event venue with a simple scanner.
REGISTRATION INVITE EMAIL
Template includes the link of registration form of event.
APP DOWNLOAD EMAIL
Template includes the steps for dowload event app and the link to Google and Apple stores.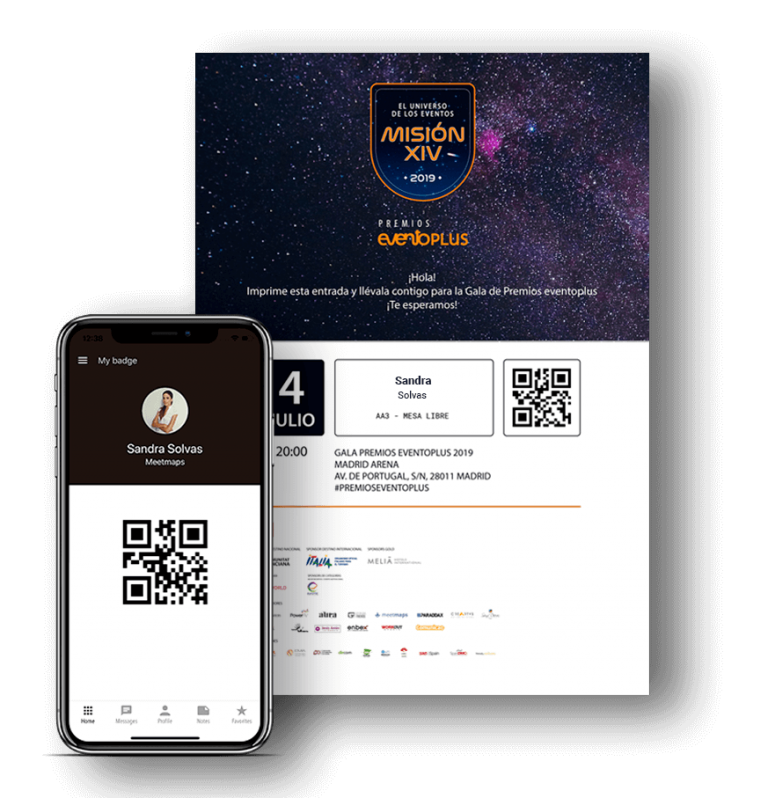 "Thanks to email marketing tool, we could manage all the communications from every event stage in a quick and easy way but also professional."
WANT TO PERSONALIZE YOUR EMAIL CAMPAIGN?
Upload your own email with HTML!
Our platform gives the option to create your own email design with HTML, making your own layouts.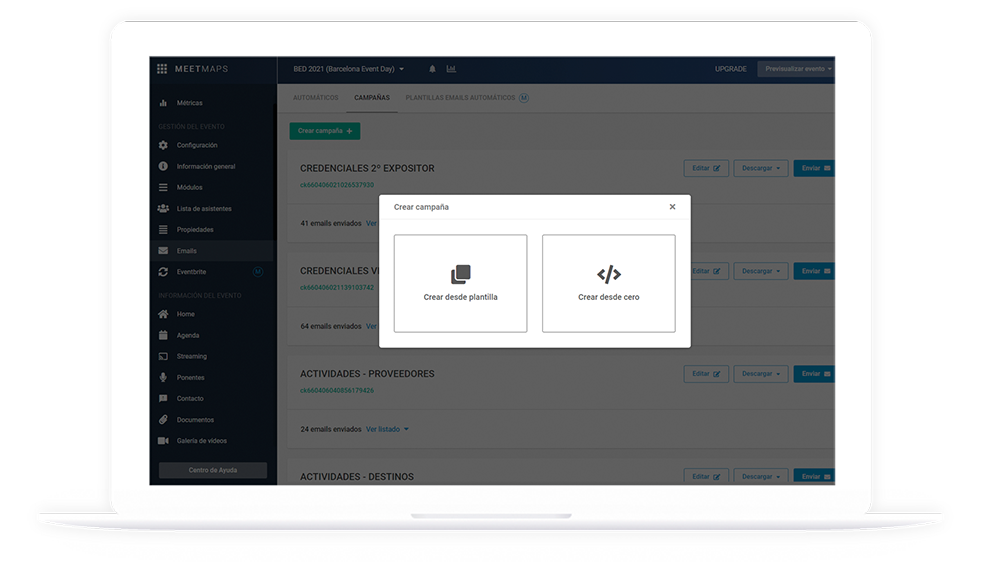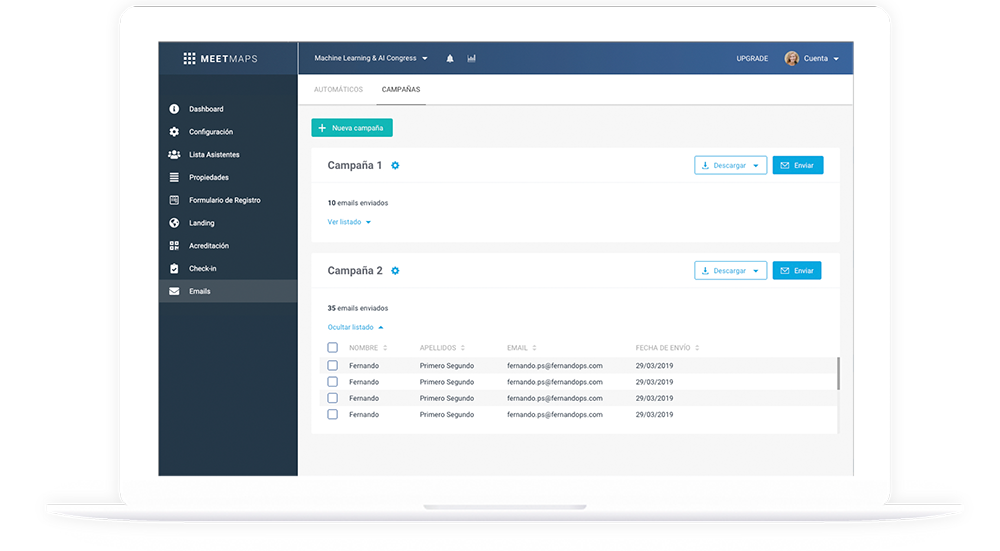 Send emails to attendees with an only click
Upload your database
Send a massive email to all the event attendees uploading the database in our platform.
Make a segmentation of your attendees list
Filter your attendees by categories for sending different email depending on grups you make as event manager.
What our tool contributes to your event…
All integrated in one platform
Easy management and quick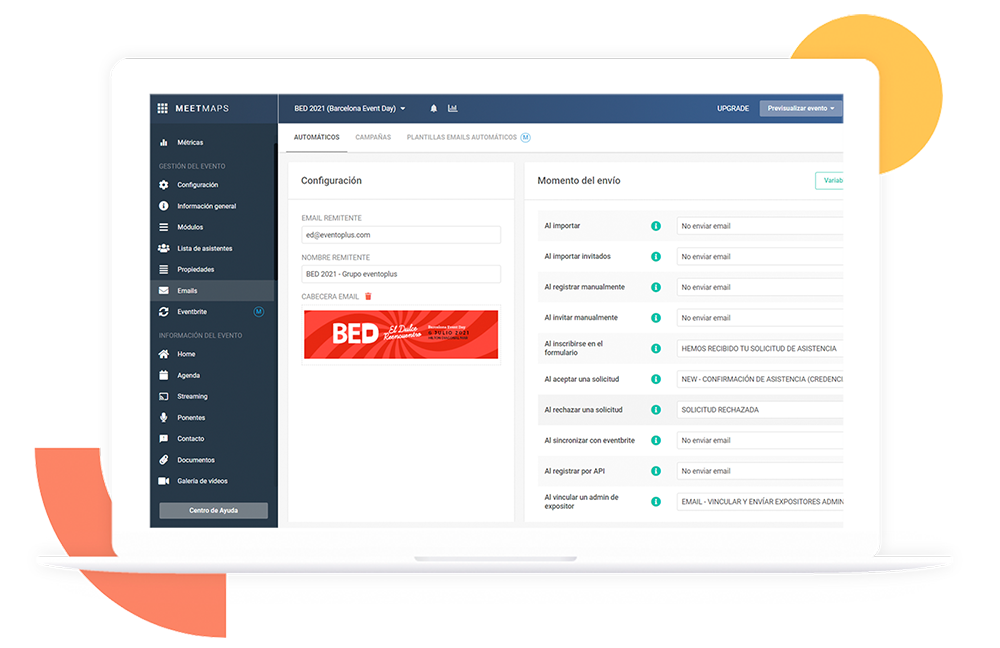 Personalize automatic emails
Configurate and personalize automatic emails with your campaigns from our platform to create a complete digital experience to your attendees.