The online congress platform that adapts to your needs
Hold an online congress with all the necessary features to bring together professionals from all over the world in the same space.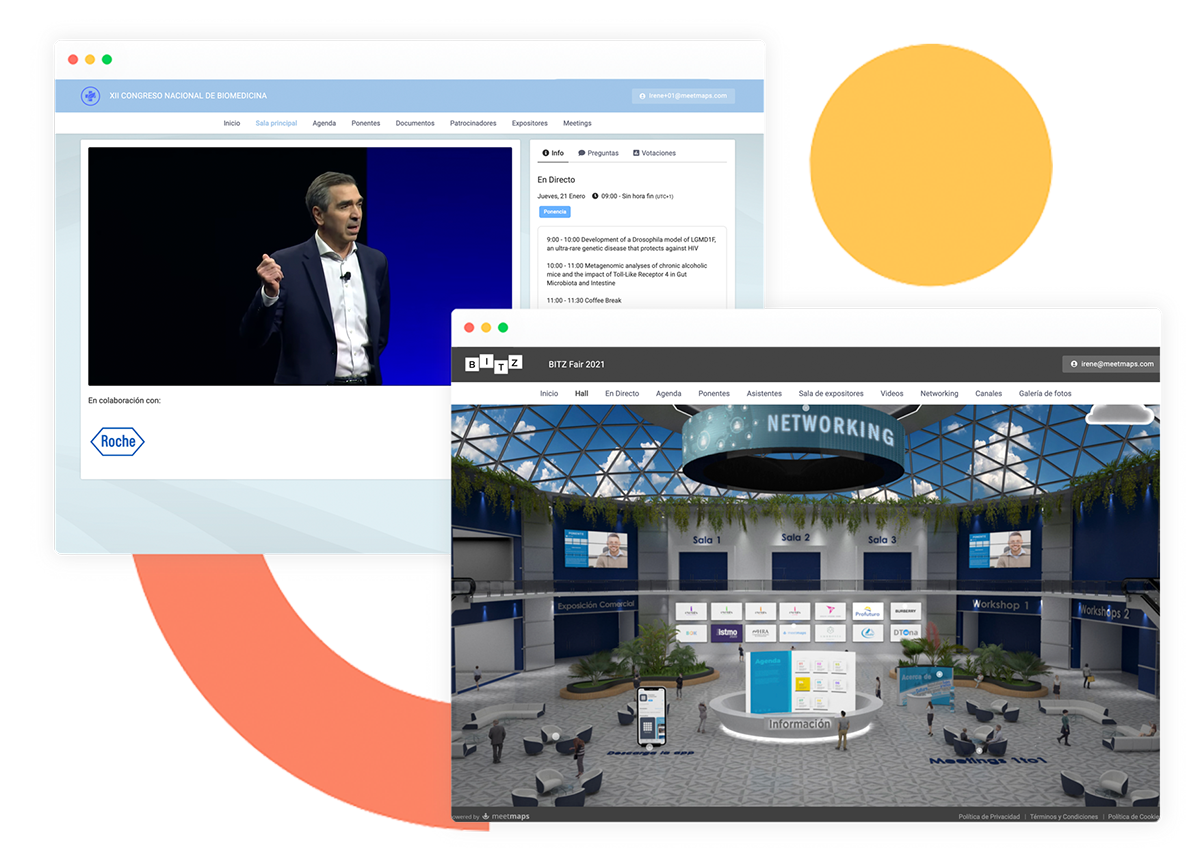 More than 200 companies and organizations already trust us: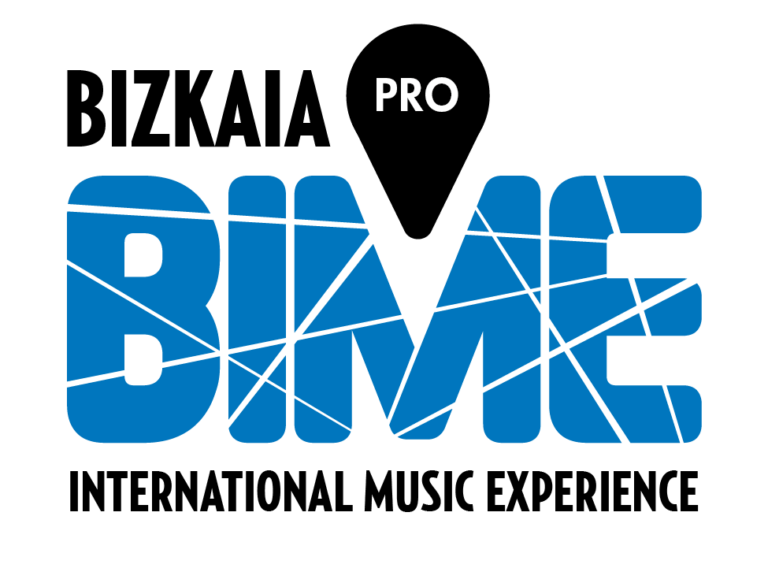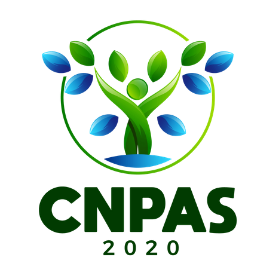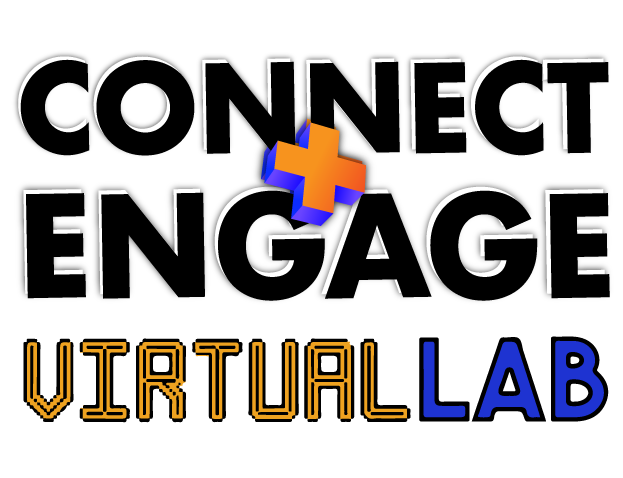 Make your virtual congress an immersive experience
Take your congress to the next level with Meetmaps virtual spaces
Virtual space
Make your virtual congress a little closer to the real thing through renderings and interactive scenarios.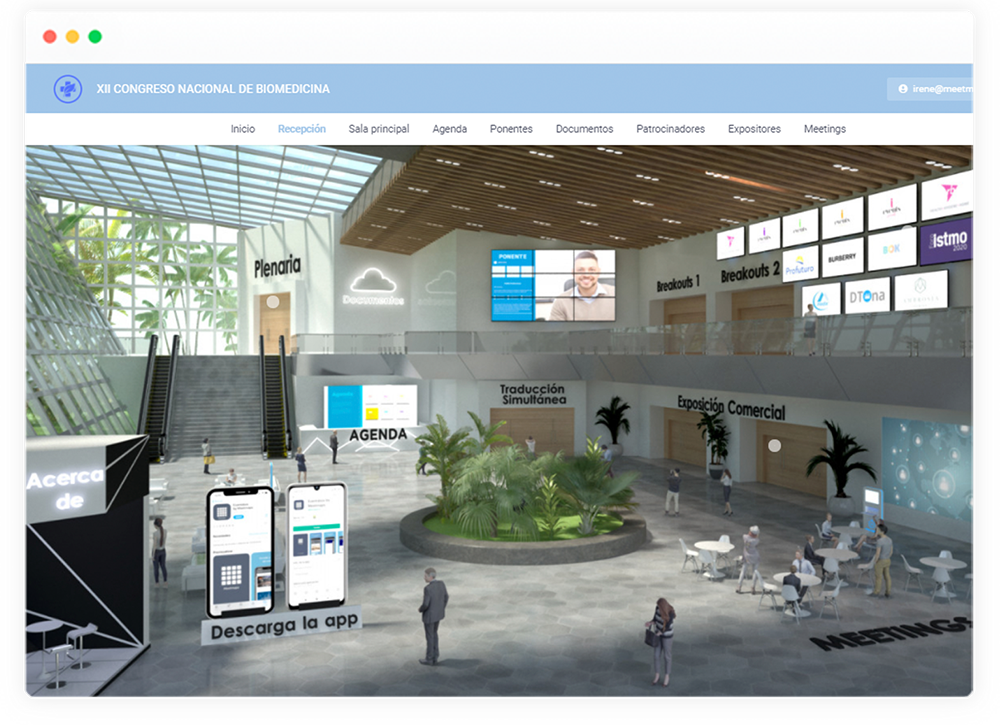 Greater interaction
Create calls to action through interactive points, so that when they click on them, they will be shown the content you want.
"The Meetmaps platform allowed for simple, autonomous and intuitive management with all modules and functionalities. The customization was unbeatable."
You have the essentials for your event with Meetmaps
There are many advantages to carry out this type of format but it is important to have a virtual platform like Meetmaps to help you with all the processes
Streaming
It offers the broadcasting of the congress and increases its impact, its diffusion and projects an innovative image of the company.
Compatible with platforms such as Vimeo, Youtube and even with live signal.
Interaction
Keep the audience active with group chats, individual chats, live voting or Q&A, among others.
You will be able to project live voting results or highlight questions to the speaker.
Enables a space for documents and videos of interest
Essential for congresses, the platform has an exclusive space for uploading and displaying documents of interest, such as abstracts in the case of scientific congresses. You will also be able to show different videos or useful resources to the attendees of the event.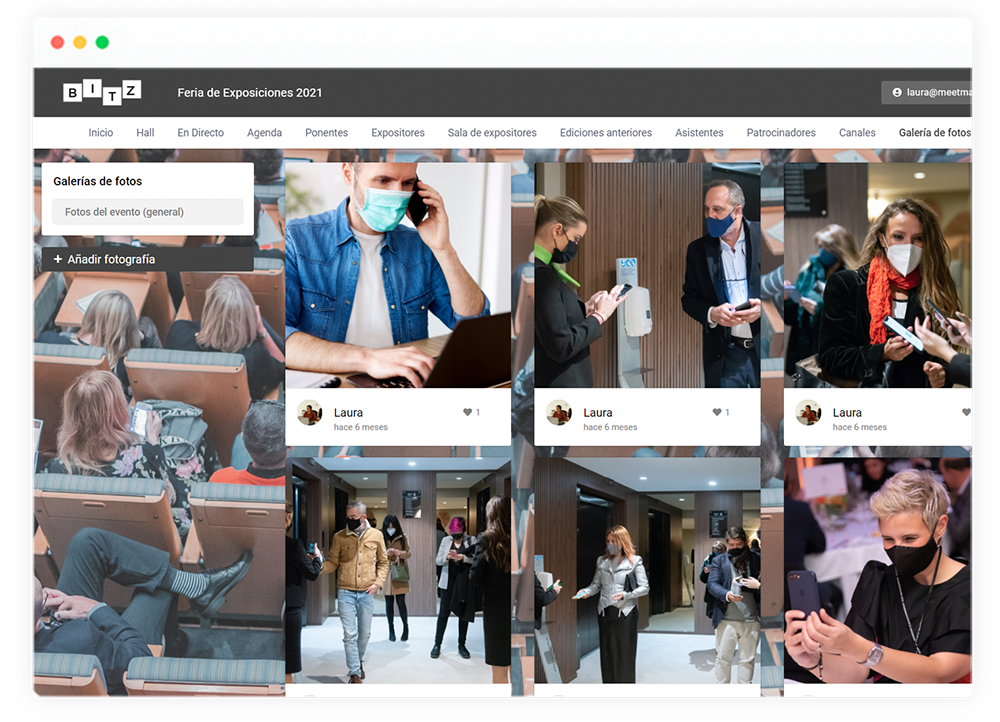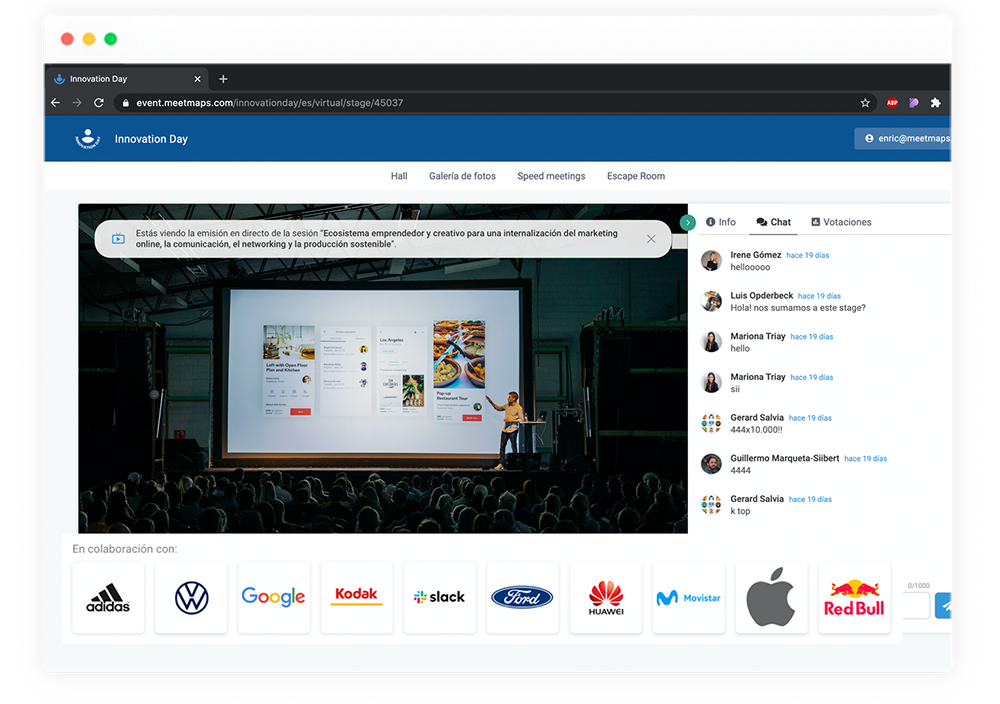 Sponsors and exhibitors area
Generate revenue with spaces for sponsors and exhibitors within your virtual congress, adding information of interest about them.
You will create business opportunities for the companies participating in the congress with an exclusive digital space and in return they will provide funding for your event.
Create networking with experts
In the virtual congress it will be time to create connections between professionals, and through the 1to1 Meetings with video call, you will be able to establish connections between attendees and generate networking before, during and after the event.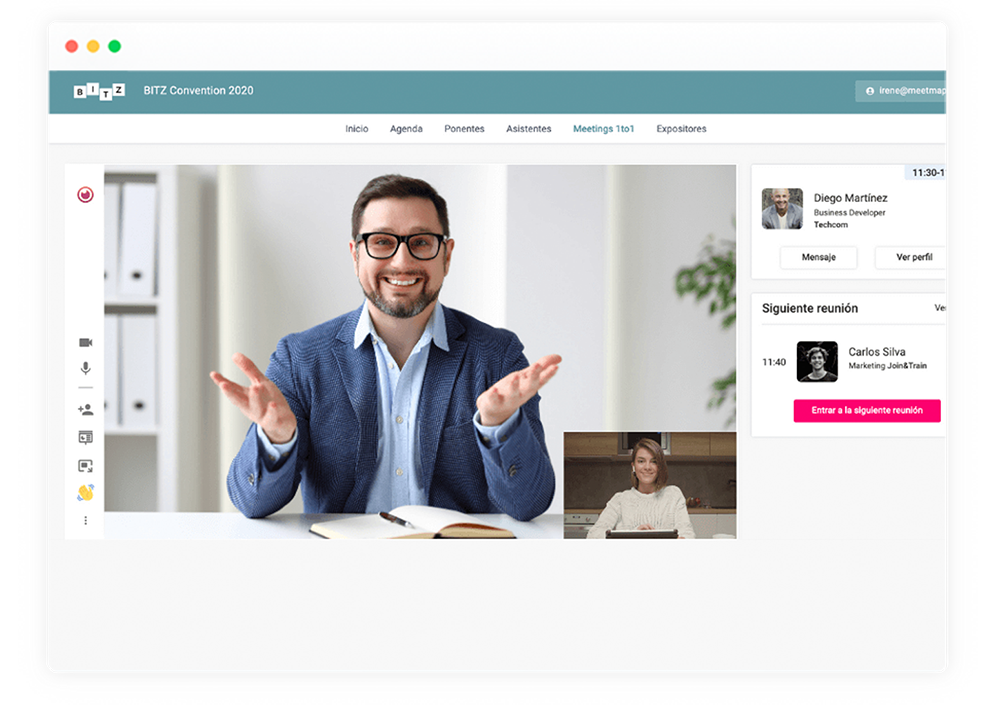 Everything on the same platform
In addition to the customizations you can add to your online conference, Meetmaps offers you all the tools to manage every stage of your event in a single software package.
Web y registro del congreso
Fundamental to gather as much information as possible and be able to publicize the event in the channels that the organization wishes. See more about online registration and event website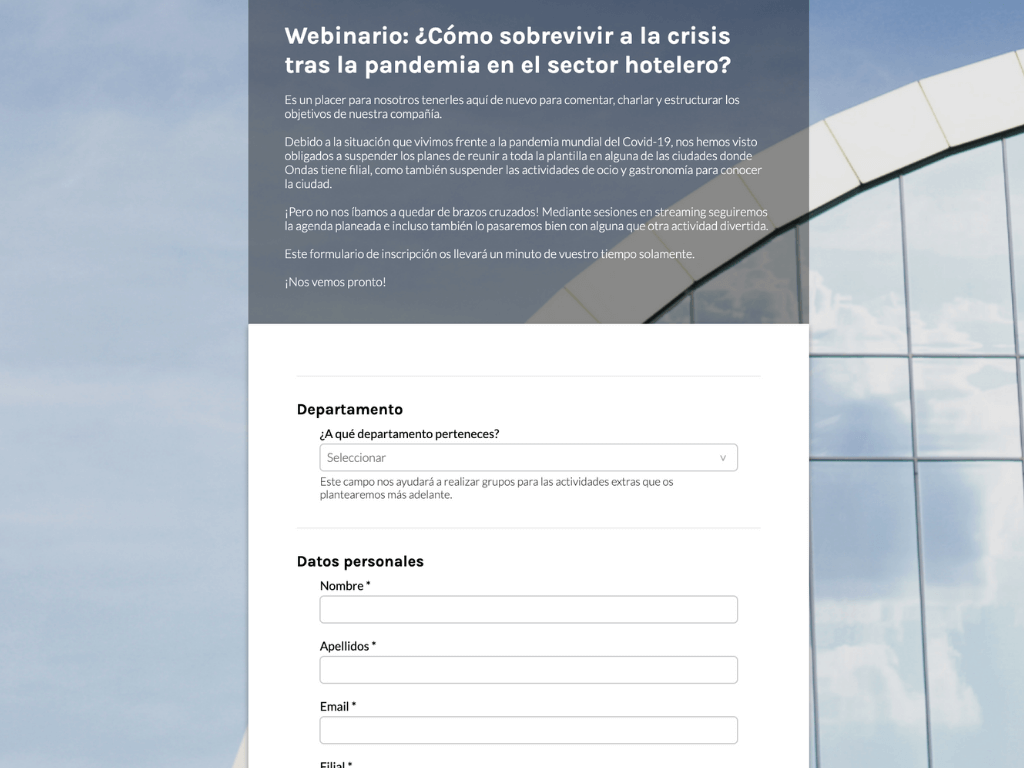 Pagos desde la plataforma
The platform allows ticket sales, offering a payment gateway for organizers to keep track.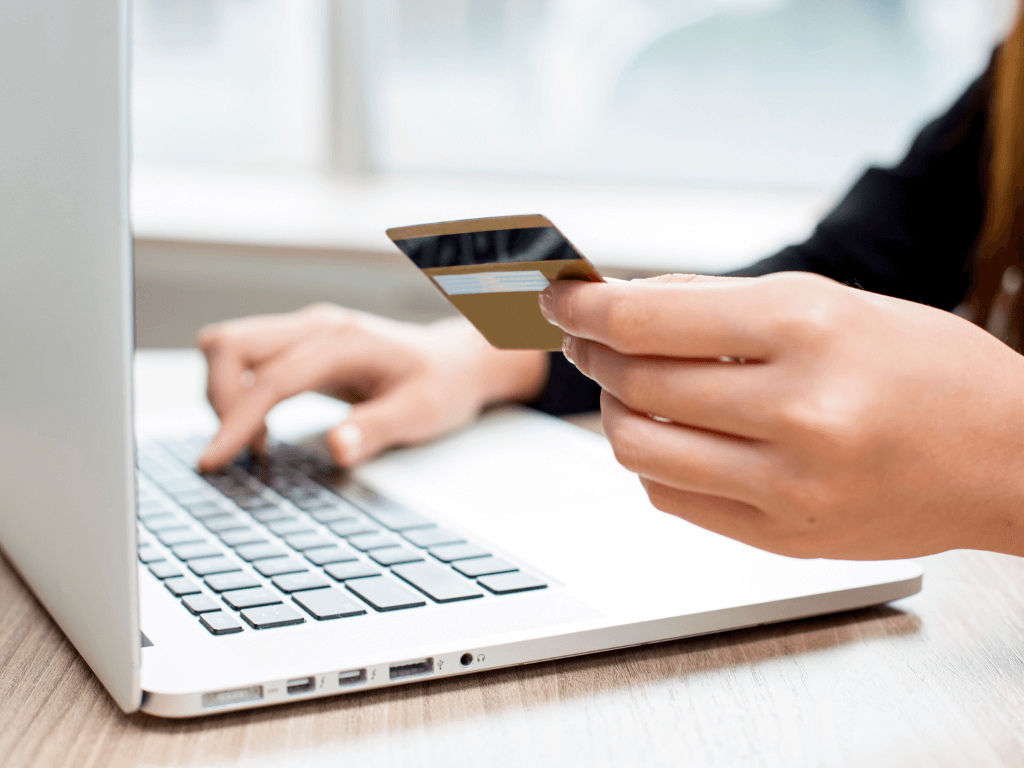 Atención personalizada con soporte
Meetmaps has a team of experts who will personally advise the organizer to resolve any questions.