Turn your virtual trade show into the networking point for your sector
Creates a virtual exhibition space for participating companies and includes networking options to promote business opportunities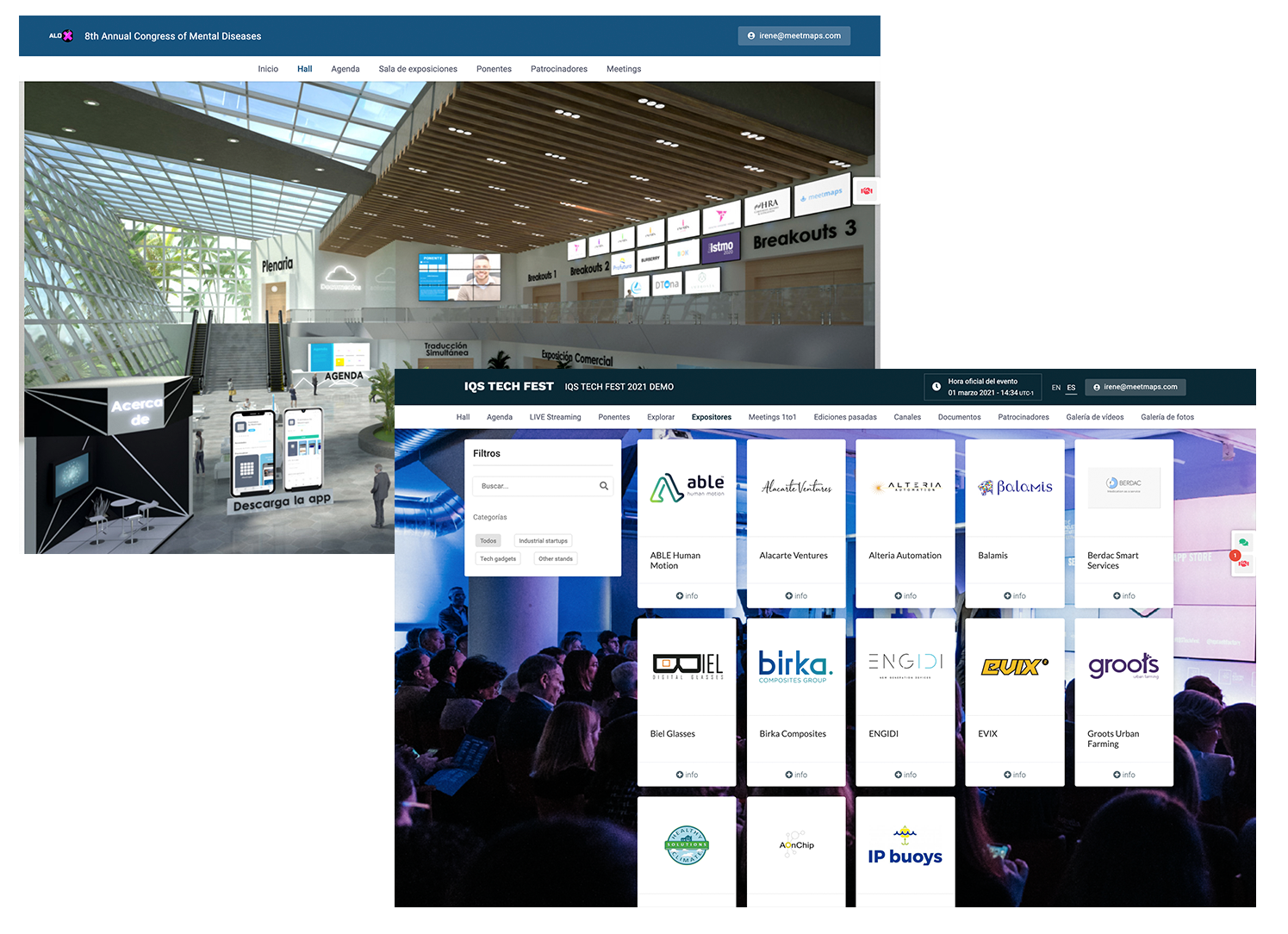 Why organize your virtual trade show with Meetmaps?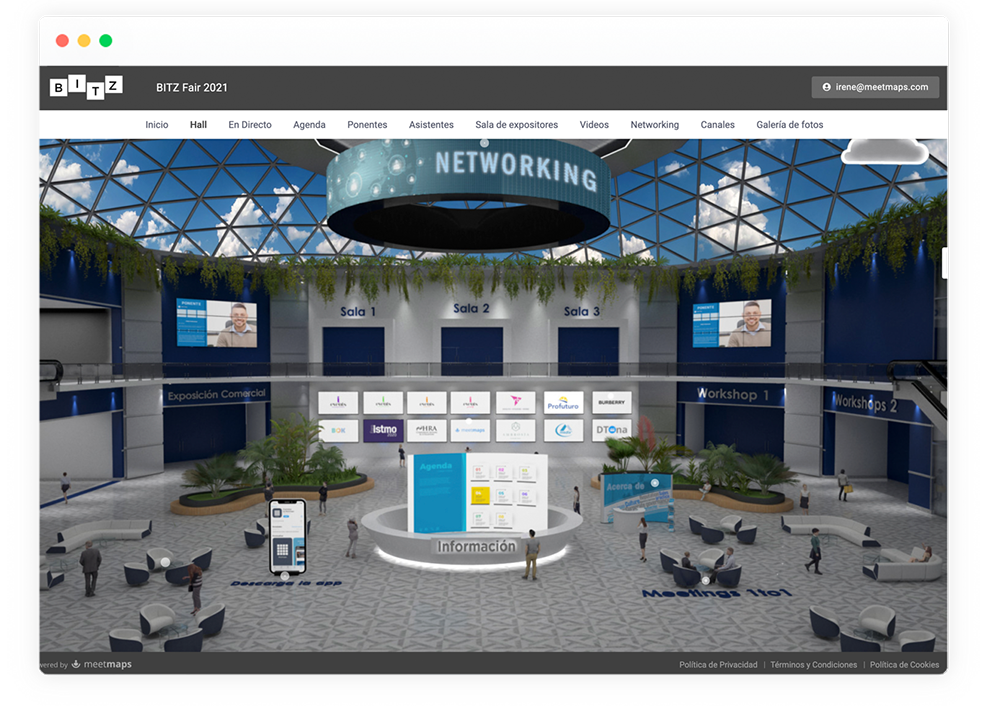 Digital environment to make your virtual trade show exhibitors shine
Constant interaction between companies and attendees
Lead generation for exhibiting companies
Capture metrics on meetings, booth visits and more!
"Meetmaps' event management software helped us to make possible international meetings, within miles away between attendees. We are very happy with the great results, that On Vinum will celebrate its second edition very soon."
Generate engagement among participants and companies
in a simple way
Networking as the goal of your fair
Encourage attendees to make connections through meetings, the best way to build professional relationships and establish future business.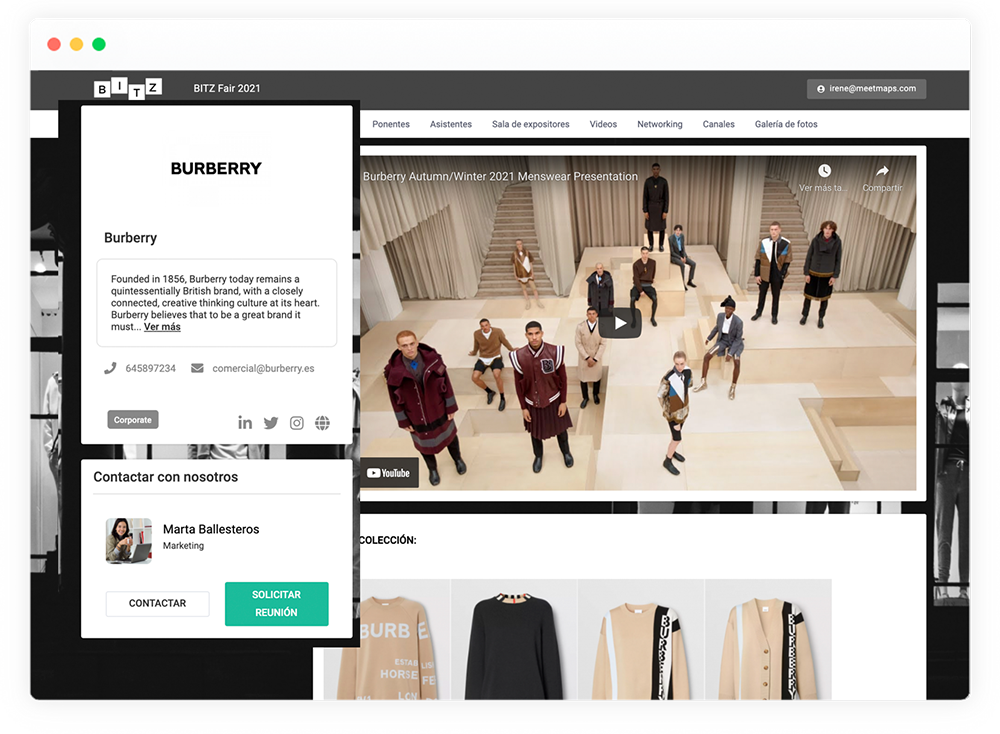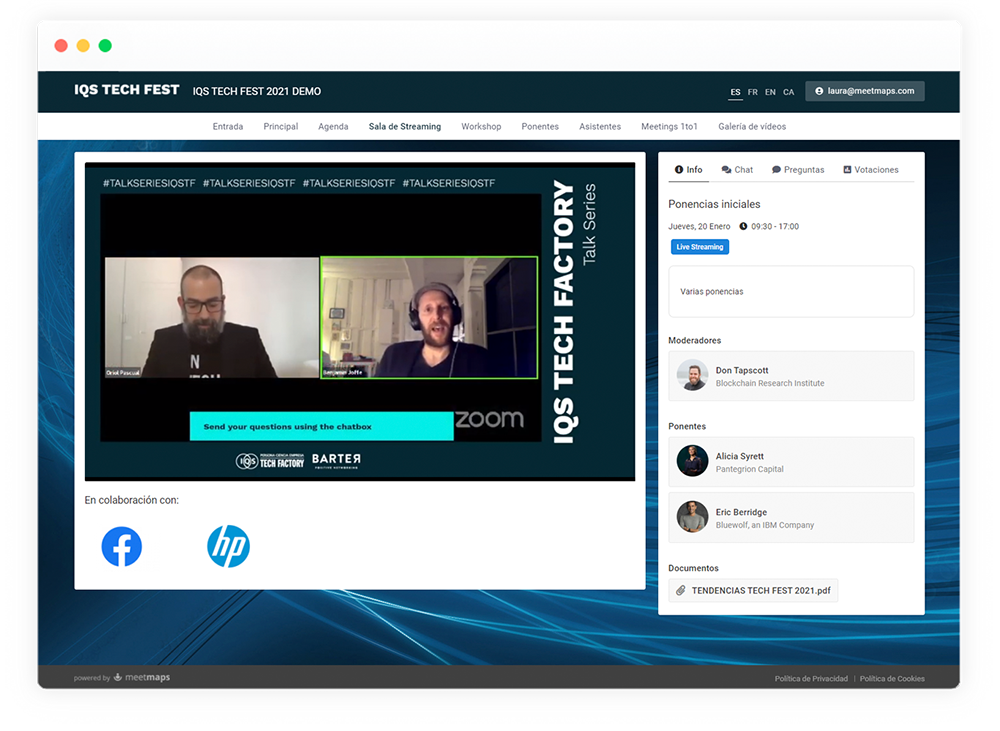 It offers the opportunity for participating companies to promote papers or streaming rooms, adding their logo or sharing documents of interest, in order to finance the event and increase its value.
Recreate the venue or fairgrounds you want with virtual spaces
Personalize the attendees' journey through your event by recreating a trade show space using 2D images and make your event an immersive and interactive experience.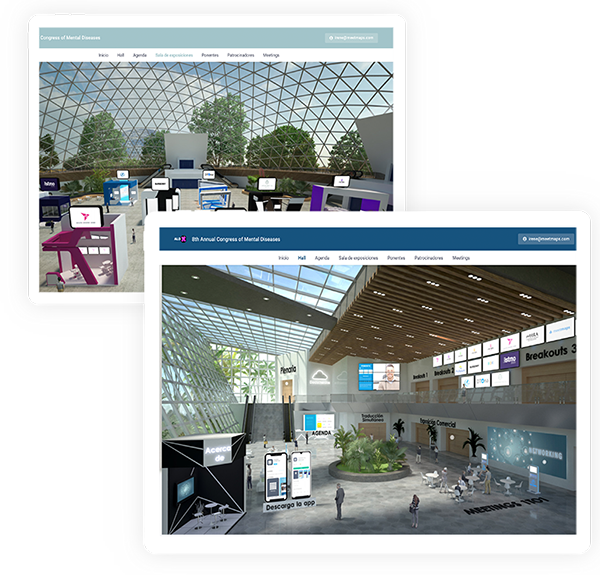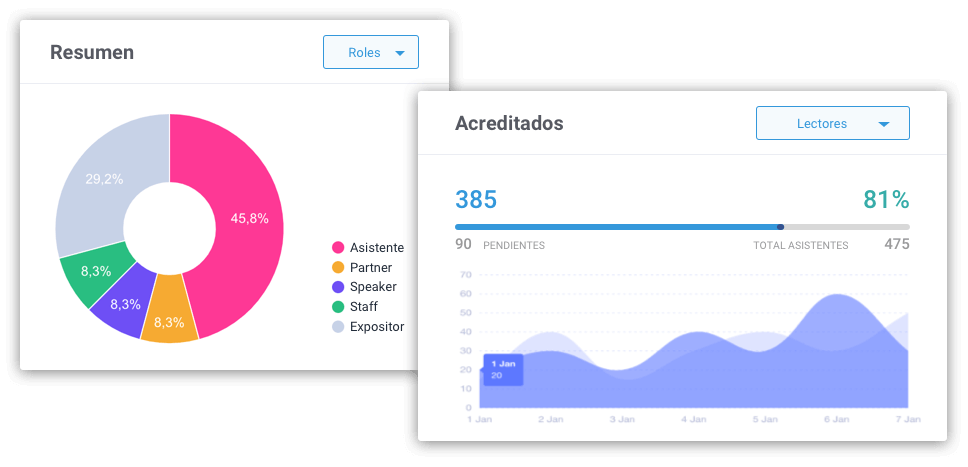 Collect advanced metrics after the fair is over
Get data and results easily through the platform to know the visibility, reach and impact that the virtual fair has had, from visits to virtual exhibitors to participation in the event.
Other services to make your trade show a complete experience
Manage every stage and every detail of your event, from before, during and after.
Informative website
Use our custom templates or create your landing page from scratch and share essential information for attendees before the day of the event.
Online registration of participants
Create customized registration forms with your branding, and keep track of registrants in an easy and simple way.
Online payments at the event
Do you want to include ticket sales in your trade show? No problem, from the Meetmaps management platform you can add a payment gateway.