Get your event app 100% personalized
Create an app with your brand name and logo included in iOS and Android stores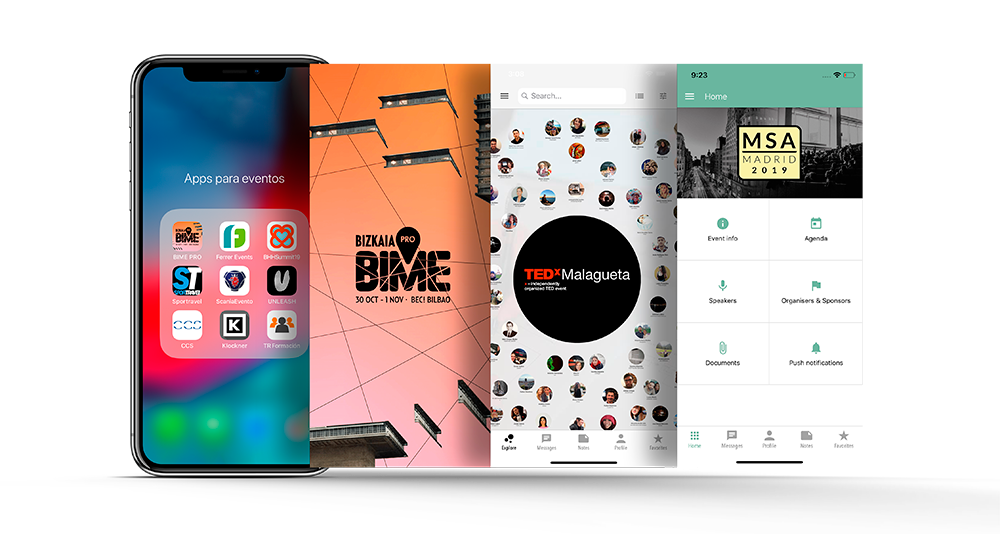 More than 200 companies and organizations already trust us: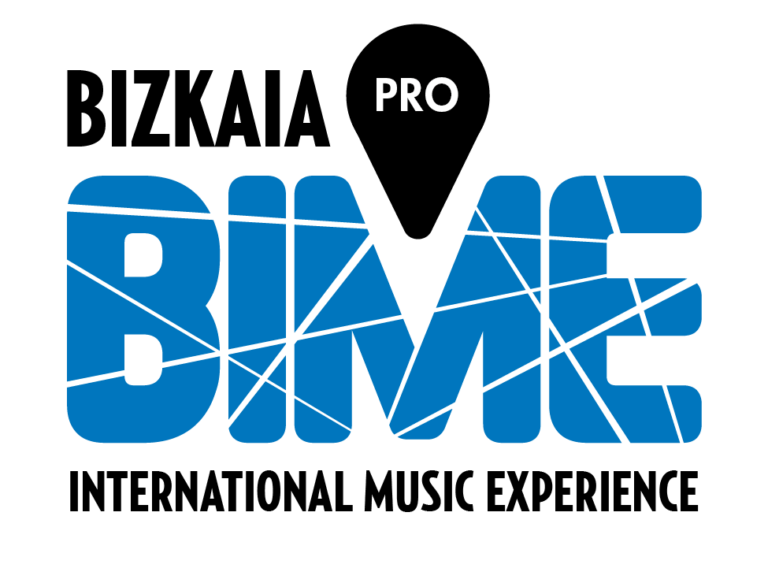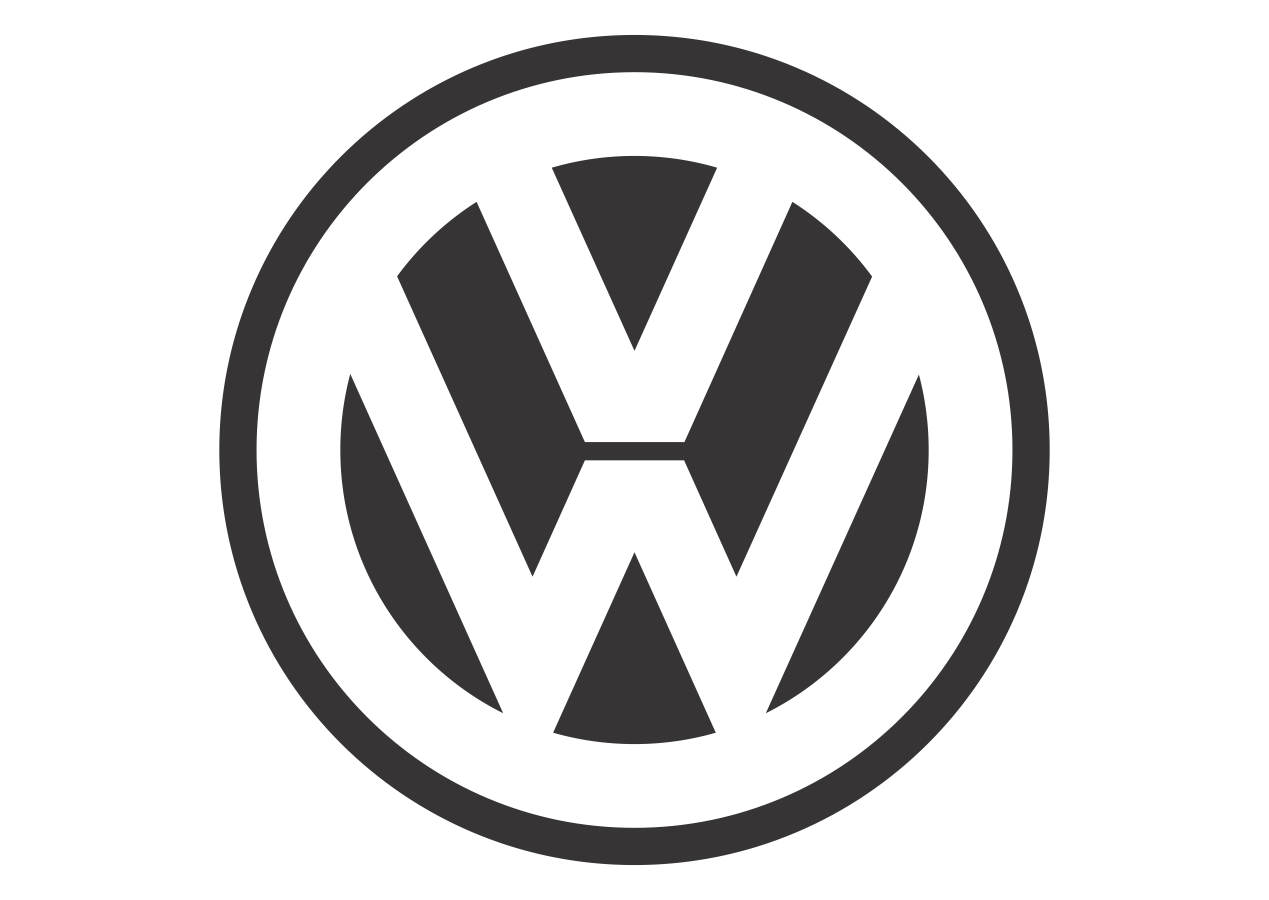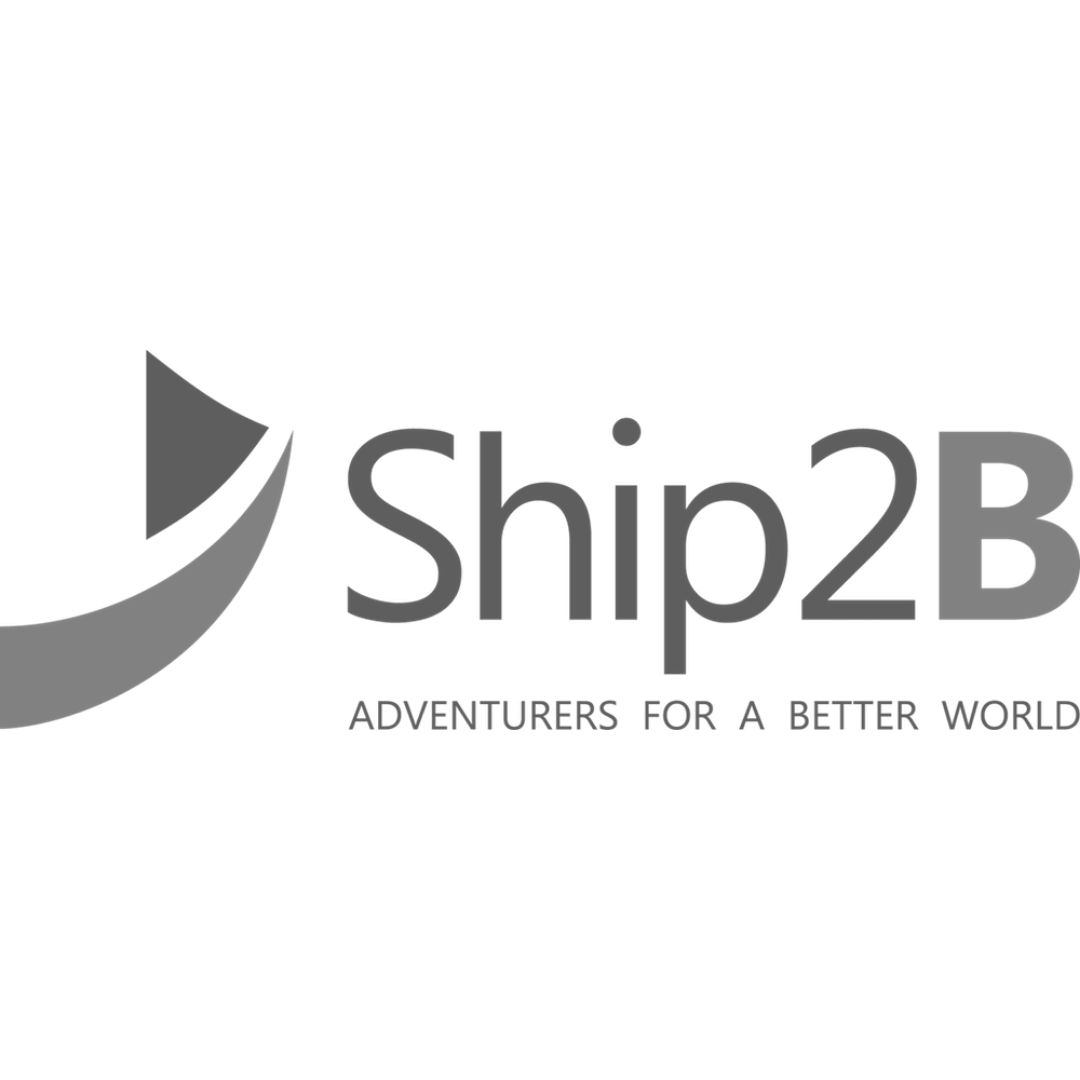 Focused on our clients trust us:
"We wished an event app that allowed attendees connect and share knowledge with other participants, and Meetmaps app fulfilled all the requirements"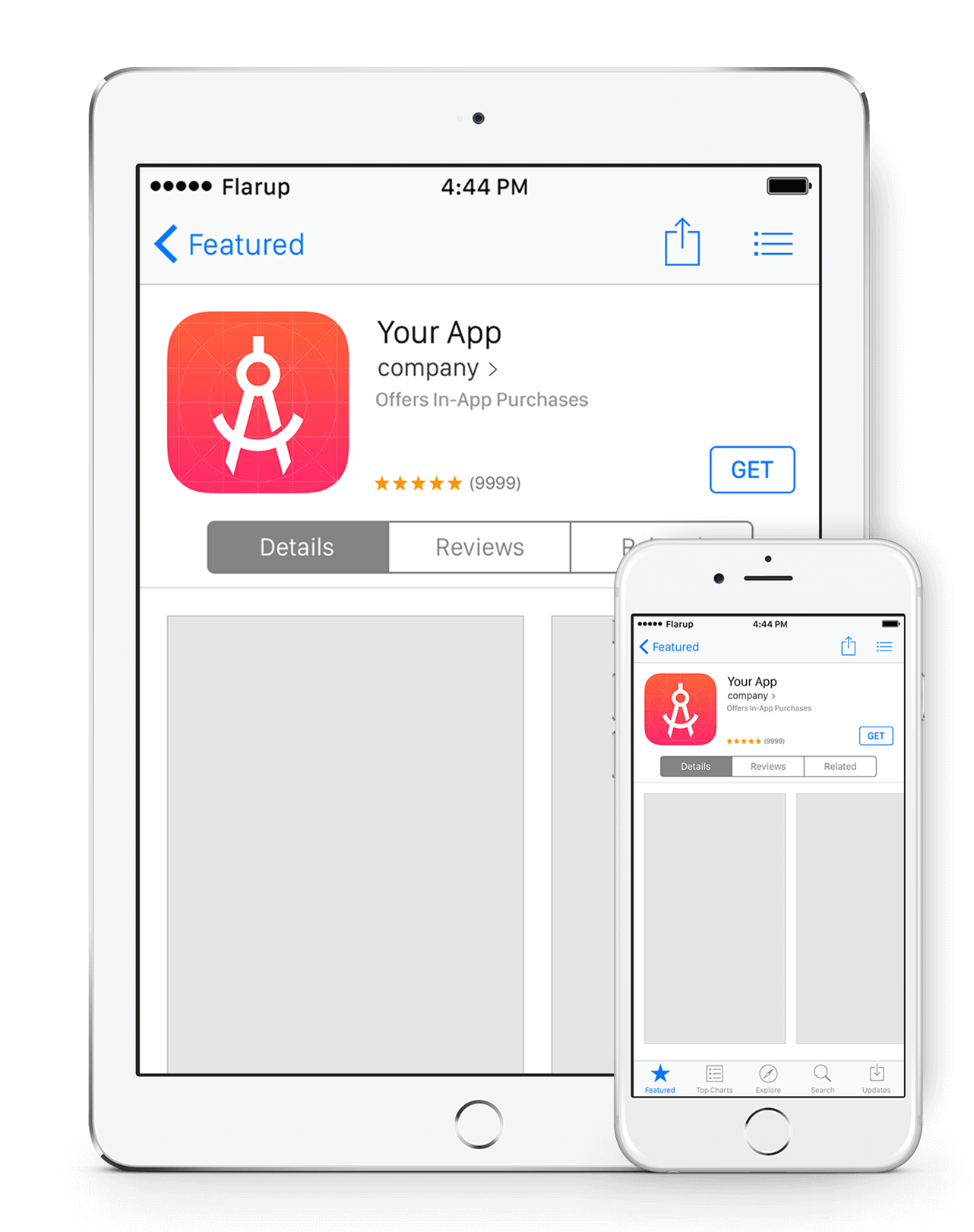 What is a native branded app?
This app modalitty is particularly developed for a specific operating system, personalized with your branding and available in iOS and Android stores.
Native branded app is made for create an incredible digital experience in every event you organize.
With all the featurings included
You can choose all the modules that fit better with your event necessities and activate from control dash the ones you prefer in your app.
The perfomance in your app is constantly optimized due to the app is created for a specific software, and also interface is adaptated to operating system.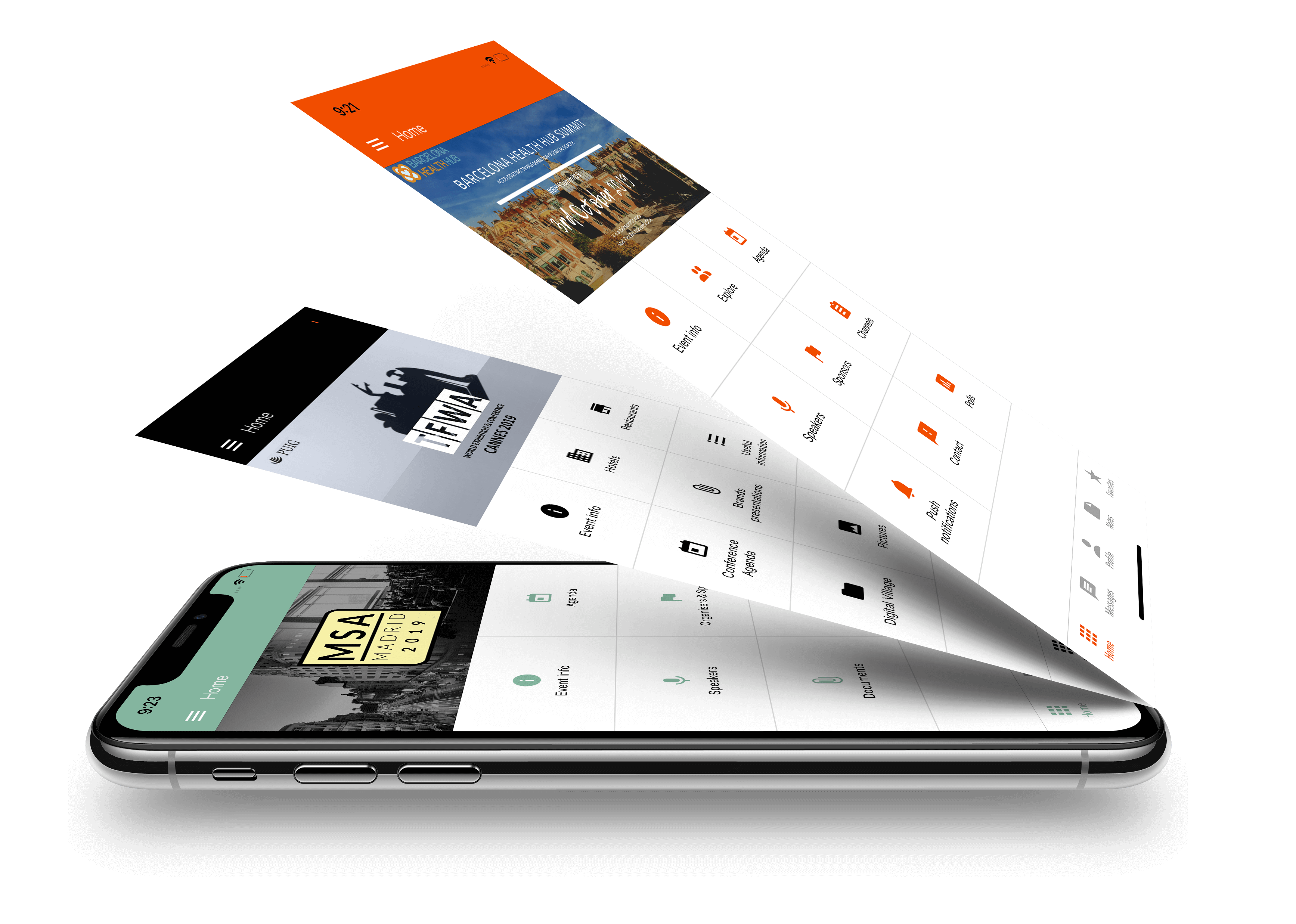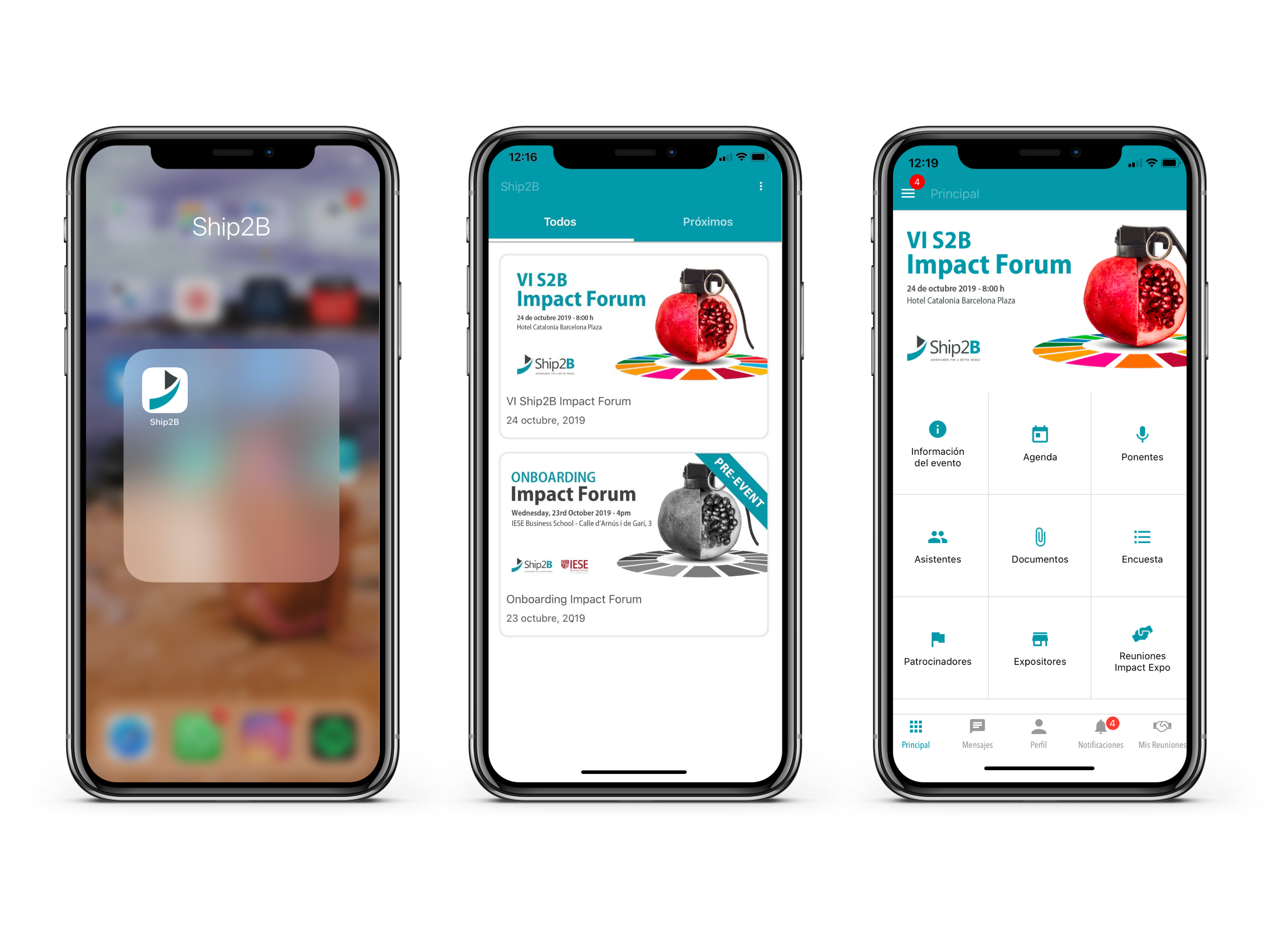 ORGANIZING MORE THAN ONE EVENT IN A YEAR?
Discover Multi events app
Manage all your events realized annually from the same app.
Multi events app reduce store time publishing, due to you only have to publish your app once with your branding and can use it in all your events.
Define your design and featurings
Choose logo and welcome image and your event app modules.
Publish your app in stores
We publish your app in Apple Store and Google Play
Upload content in your app
Put all the information in your app from Meetmaps control dashboard
Invite attendees to your event app
Share your app and let the digital experience begins
Do you want to use it in your event?
Native branded app features
Access to your device features
Send and receive push notifications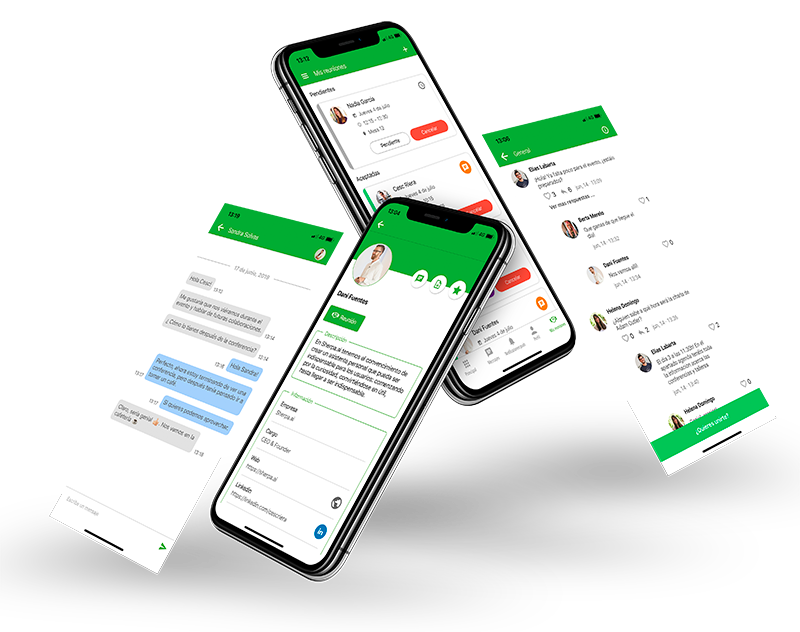 Better experinece thanks to a smooth navigation
Designed with your corporate style and design
Manage and upload your content from control dashboard and information will be automatically syncronized to your app. Featurings can be sorted by importance and Home app modules also.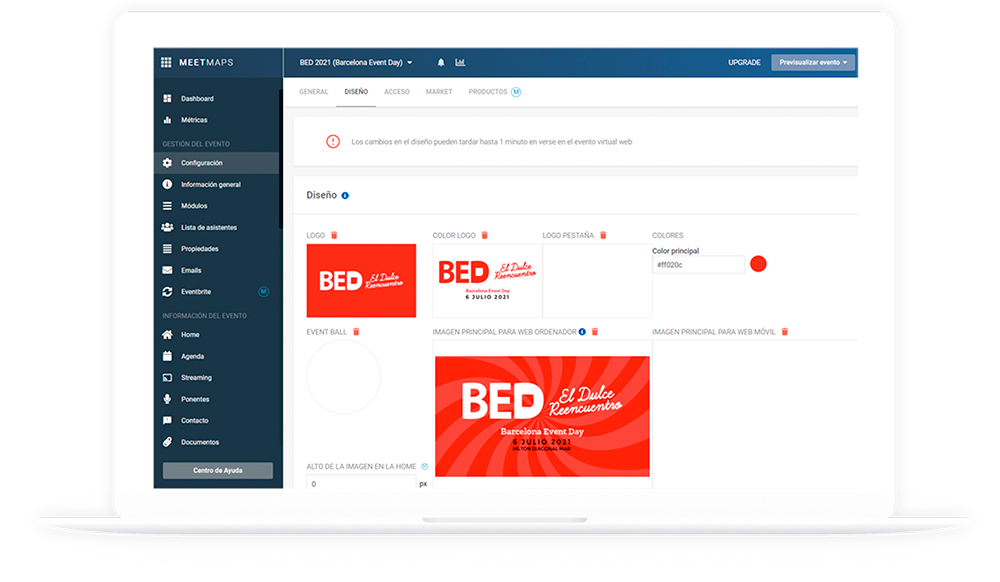 Talk with our experts to start now!