Get an Exceptional Event App With No Effort
Create an app to personalize the experience of your event, whatever type or size it is.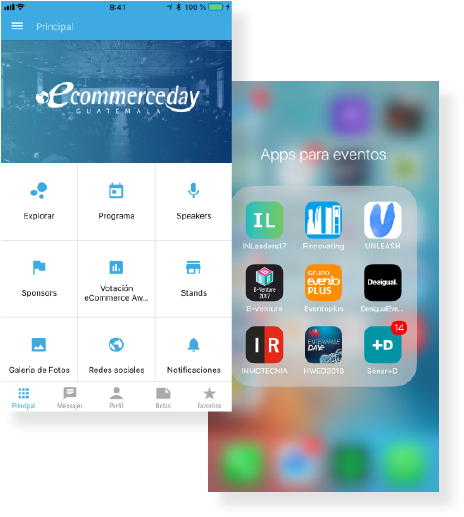 Create engagement from minute one
Offer a mobile experience with our event apps, helping the attendees to connect with each other and to be informed and ready for your event. A digital experience so they can have control of the event and they can be involved from start to end.
Share and communicate digitally
Send messages in real-time directly to the attendees'
phone. Make the event information available at any given time and save paper. All of that also providing the attendees with the power of interaction that they ask for.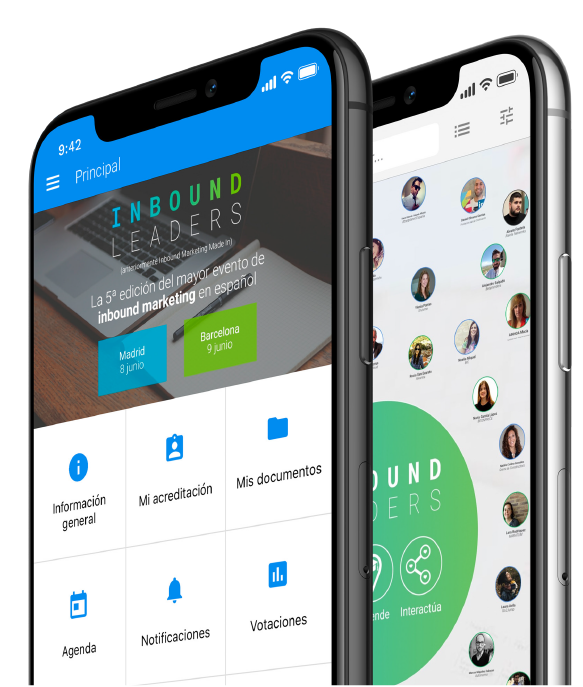 With all that you need for your event
Create your own app and add all the features that you want so your attendees can have it all: agenda, maps, sponsors, the event guide and much more:
Event guide
Offer your organized event's information. Updates are available even without internet connection. Agenda, locations, information etc.
Networking
Have access to a full profile for each attendee to make a more valuable and productive networking with private chats and meeting requests.
Meetings 1-to1
Allow attendees to close meetings with each other thanks to an automatized system according to your previous conditions and requests.
Gamification
Increase the engagement with competitive games among participants, quizes, QR codes or AR.
Ticketing
Save all the personalized information about flights or hotel bookings for each one of the attendees.
Session bookings
Allows to book time slots on sessions through the agenda so you can organise activities with personalised schedules.
Push notifications
Communicate with your attendees through the notifications to keep them informed about all that's happening at your event.
Polls and Q&A
Encourage interaction on the sessions with Q&A's and polls through the app that will increase the attendees engagement.
Lead Capture
Add this option so the attendees can scan the QR code of any participant's badge and capture their contact information automatically.
Easy to set up and manage
Choose your mode, upload the design and select all the features that we offer you to adapt it to your event experience. All the content uploaded in the CMS is automatically uploaded in the apps and available without internet connection.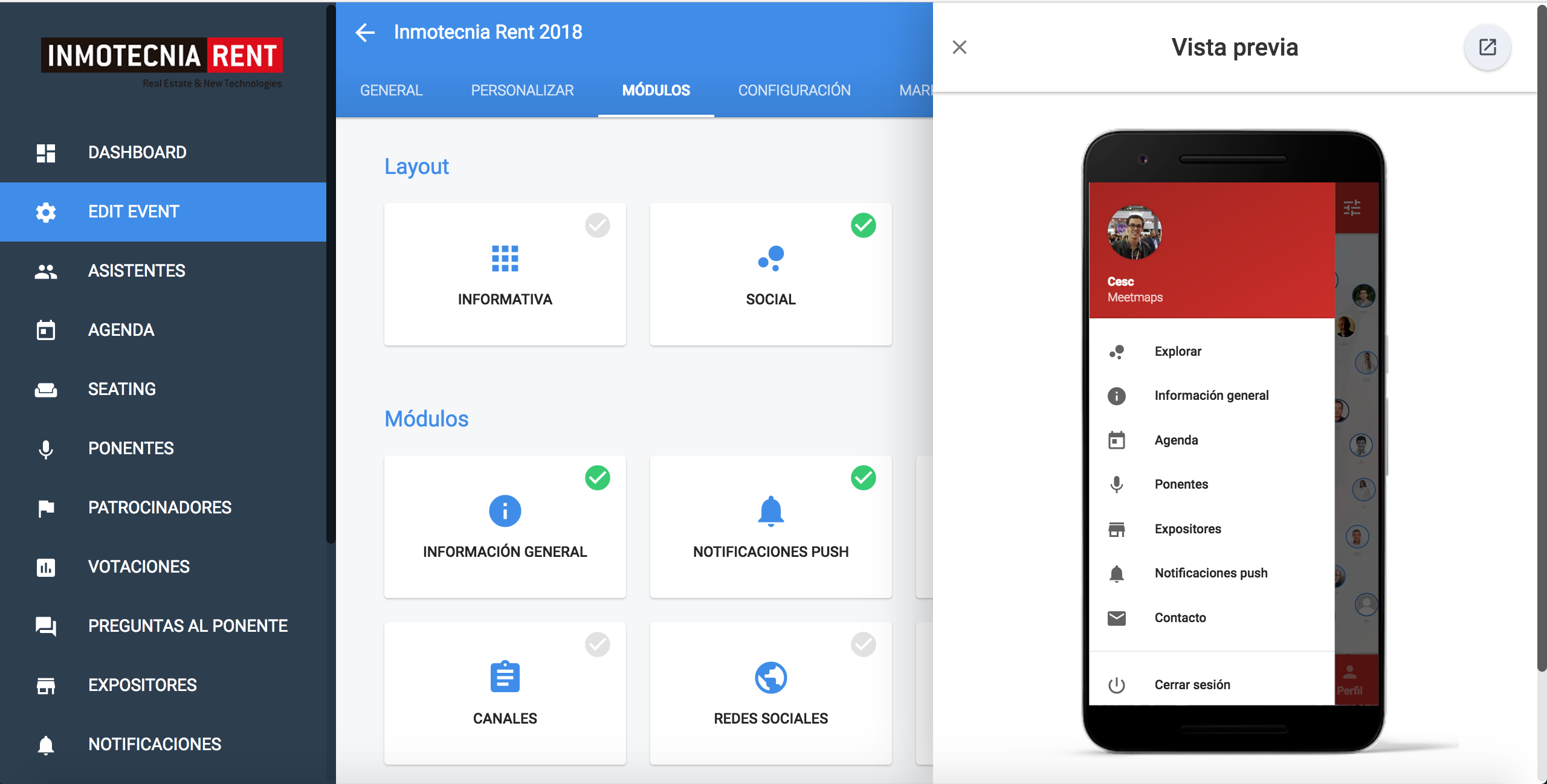 "A powerful app with great design that has all the features that we need to offer a digital experience to our more than 5.000 attendees"
Nacho Moya – Sónar+D
Ready to boost your event impact?